KidsActiveFun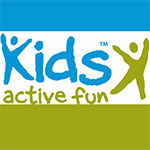 KidsActiveFun® is part of an award winning business established since 2003 that provides a unique […]
Contact Details
Address:
Dublin
Dun Laoghaire Training Centre

Phone: -
Website: www.kidsactivefun.com
Location:Dublin
About KidsActiveFun
Are you ready to teach kids fitness delivering your own fun classes or simply adding fitness to what you already teach to kids as a certified instructor? That's exactly what the KidsActiveFun® Fitness Instructor Training System is all about. We provide an exhilarating educational fitness-training course that certifies individuals to teach fitness classes to pre-school and primary school children while encouraging them towards an active and healthy lifestyle. In addition on successful completion all certified instructors are listed on our website free-of-charge!
KidsActiveFun® certified Instructor training course expertly trains you to teach educational fitness classes to both pre-school kids (2 to 5 years) and primary school kids (5 to 12 years). Certified KidsActiveFun® Instructors teach children the ABCs of physical literacy and the basic movement skills. Our KidsActiveFun® training system not only teaches you to teach fitness but also teaches you how to run your own classes and business and gives you with the opportunity to earn an income, to enjoy a great working lifestyle!
KIDSACTIVEFUN® is an award winning training business established in 2003 that was developed by a team of experts in fitness, sports and business and is endorsed by the International fitness brand Jymka and all our certified instructors adhere to the European Sports council Code of Ethics.