Swiss Color Ireland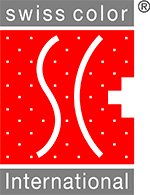 Field training for Swiss Color ® stylist with graduation certificate. You will learn the basic […]
Field training for Swiss Color ® stylist with graduation certificate. You will learn the basic […]
8.30 AM – 10.00 AM – Color Theory, Pigments mixing, Different skin streching techniques. How […]
8.30AM – 10.00AM- Color Theory, Pigments mixing, Different skin streching techniques. How to apply numbing […]
Field training for Swiss Color ® stylist with graduation certificate. You will learn the basic […]
Save €1200! We offer free 3 days permanent make-up training when you purchase Swiss Color Infinity (€3468) […]
Contact Details
Address:
Galway
13 An Lochan

Phone: 899679410
Website: swisscolor.ie
Locations:Cork City, County Galway, Dublin City, Galway City
About Swiss Color Ireland
My name is Alexandra Czipa (AC), I am the founder of AC Beauty. I am a fully qualified pmu artist from Hungary. I've been fortunate to learn from the most amazing artists from all over the world. I am passionate about permanent make-up drawings. I am also a certified trainer of Swiss Color International. Swiss Color® is a comprehensive provider of high quality permanent make-up products and it is present in more than 40 countries worldwide. My company is the exclusive distributor of Swiss Color® products in the Republic of Ireland since 2014. We are located in Galway
Learning pmu is an exciting journey – and well, it is expensive too. Training prices went incredible high the last few years and technicians often have no money left for quality equipment after completing their initial pmu training. Permanent make-up is a very precise process and is -in most cases- irreversible, therefore it is important to work with the highest quality materials. A good training comes with comprehensive theory and practical training on live models. Lack of knowledge combined with poor quality equipment puts both the client and the technician at a serious risk! For this reason I offer free beginner training with our starter kits and help start-ups to work with the highest quality products available in the market. I also train my students on live models and supervise their job the whole time of their training.
I offer wide range of training options that includes complete beginners as well as qualified beauty therapists and medical professionals. My goal is to get highly skilled pmu artists, who are confident to pigment on their own, even after completing a basic training. Colleagues working with microblades are very welcome to my free training-programme too!
Other colleges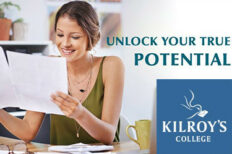 Kilroy's College was founded in 1932 and is one of Ireland's oldest and most established […]
Nationwide
Adult Education, Distance Learning, Job Skills, [...]
Accounting, Admin and Office Skills, Administration, [...]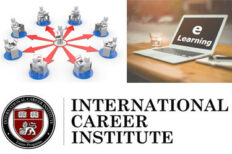 The International Career Institute (ICI) is a leader in distance education with some of the […]
Dublin, Nationwide, North Dublin City
Adult Education, Distance Learning, Private Sector
Admin and Office Skills, Advertising, Animal Care, [...]
Professional Training Courses Why Choose Us? Let your New Career Start here…… Our award winning […]
Dublin, Nationwide, South Dublin City, [...]
Adult Education, Distance Learning, Fitness Training, [...]
Beautician, Beauty Therapy, Beauty Training, [...]
This website uses cookies to improve service and provide tailored ads. By continuing to browse the site you are agreeing to the use of these cookies. Accept Cookie Policy
Privacy Overview
This website uses cookies to improve your experience while you navigate through the website. Out of these, the cookies that are categorized as necessary are stored on your browser as they are essential for the working of basic functionalities of the website. We also use third-party cookies that help us analyze and understand how you use this website. These cookies will be stored in your browser only with your consent. You also have the option to opt-out of these cookies. But opting out of some of these cookies may affect your browsing experience.
Necessary cookies are absolutely essential for the website to function properly. This category only includes cookies that ensures basic functionalities and security features of the website. These cookies do not store any personal information.
Any cookies that may not be particularly necessary for the website to function and is used specifically to collect user personal data via analytics, ads, other embedded contents are termed as non-necessary cookies. It is mandatory to procure user consent prior to running these cookies on your website.