Scoil Mhuire – Adult Education

Discover how easy and exciting it can be building your very own web page. Suitable […]
Complete the seven ECDL modules using automated testing to receive immediate results using the most […]
An introduction to Spanish language and culture in a relaxed atmosphere, covering everyday situations, with […]
This course is suitable for beginners. Prepare for your holiday in France, move on to […]
Enjoy learning Italian, discovering something new about Italy and her people.
Lets Salsa! Learn to dance with this fun latin dance. No partner required.
Reiki alleviates stress, promotes healing on a physical, mental and emotional level. In this course […]
Why not read the newspapers using the Internet, send messages (email) to your friends.
Why not read the newspapers using the Internet, send messages (email) to your friends.
Teaches the basic concepts of MS-Word'Äîa word processing package widely used nowadays at home and […]
Module 1: Word (to include document formatting and mail merge), Module 2: Excel (to include […]
This course is designed for people working in industry i.e. Engineering, Architecture or Design; Apprentices […]
Learn to type properly and build up your word processing speed. Computer skills necessary.
Creative skills with digital media, encouraging creativity DigitalCre8or is structured into five creative and three […]
Become a Microsoft¬Æ IT Academy office Specialist in Excel with this ten week course. Obtain […]
Learn how to design publications; build your BRAND with flyers, brochures, newsletters and more. Use […]
3 D Modelling package, suitable for people in Engineering and Architecture or related fields. An […]
FOR SMALL BUSINESS OWNERS. The aim of this course is to provide small business owners […]
Contact Details
Clane

Phone: 045 868255
Location:Kildare
About Scoil Mhuire – Adult Education
Scoil Mhuire in Clane offer a variety of part time and full time classes and courses for those looking to further their qualifications, learn a new skill or explore personal interests.
The range of courses offered at Scoil Mhuire will enable you to further your education, improve your skills, learn a new hobby, and at the same time have an enjoyable social evening.
Terms run in Autumn and Spring each year.
Images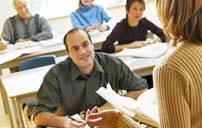 This website uses cookies to improve service and provide tailored ads. By continuing to browse the site you are agreeing to the use of these cookies. Accept Cookie Policy
Privacy Overview
This website uses cookies to improve your experience while you navigate through the website. Out of these, the cookies that are categorized as necessary are stored on your browser as they are essential for the working of basic functionalities of the website. We also use third-party cookies that help us analyze and understand how you use this website. These cookies will be stored in your browser only with your consent. You also have the option to opt-out of these cookies. But opting out of some of these cookies may affect your browsing experience.
Necessary cookies are absolutely essential for the website to function properly. This category only includes cookies that ensures basic functionalities and security features of the website. These cookies do not store any personal information.
Any cookies that may not be particularly necessary for the website to function and is used specifically to collect user personal data via analytics, ads, other embedded contents are termed as non-necessary cookies. It is mandatory to procure user consent prior to running these cookies on your website.