Scoil Mhuire – Adult Education - Engineering courses

This course is designed for people working in industry i.e. Engineering, Architecture or Design; Apprentices […]
3 D Modelling package, suitable for people in Engineering and Architecture or related fields. An […]
Contact Details
Clane

Phone: 045 868255
Location:Kildare
About Scoil Mhuire – Adult Education
Scoil Mhuire in Clane offer a variety of part time and full time classes and courses for those looking to further their qualifications, learn a new skill or explore personal interests.
The range of courses offered at Scoil Mhuire will enable you to further your education, improve your skills, learn a new hobby, and at the same time have an enjoyable social evening.
Terms run in Autumn and Spring each year.
Images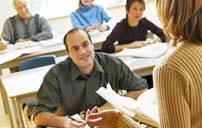 Other Courses in Engineering Category
This course is run in conjunction with TU Dublin - Tallaght Campus. Engineering is transforming how we live, work and study. Engineering is a highly diversified and exciting profession with a wide range of specialisms emerging as new technologies, business models and engineering challenges develop. From life-saving biomedical technology to[...]
This website uses cookies to improve service and provide tailored ads. By continuing to browse the site you are agreeing to the use of these cookies. Accept Cookie Policy
Privacy Overview
This website uses cookies to improve your experience while you navigate through the website. Out of these, the cookies that are categorized as necessary are stored on your browser as they are essential for the working of basic functionalities of the website. We also use third-party cookies that help us analyze and understand how you use this website. These cookies will be stored in your browser only with your consent. You also have the option to opt-out of these cookies. But opting out of some of these cookies may affect your browsing experience.
Necessary cookies are absolutely essential for the website to function properly. This category only includes cookies that ensures basic functionalities and security features of the website. These cookies do not store any personal information.
Any cookies that may not be particularly necessary for the website to function and is used specifically to collect user personal data via analytics, ads, other embedded contents are termed as non-necessary cookies. It is mandatory to procure user consent prior to running these cookies on your website.