Pitman Training

No courses presently listed for this provider.
Contact Details
Address:
Nationwide Locations

Phone: 1800 532632
Location: Nationwide
About Pitman Training
Pitman Training offer a wide range of training courses covering a broad spectrum of computer, office and business areas.
Pitman Training courses are modules based. Courses and diplomas will usually comprise several modules with others offered as extra options. Courses can be completed online or in-centre. For those completing the courses in-centre, facilitators will be on-hand to assist as much as possible.
Other colleges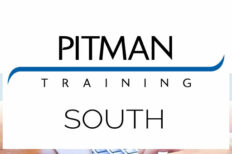 Pitman Training South are leading providers of career-focused training, delivering flexible and self-paced training and […]
Carlow, Clare, Cork, [...]
Adult Education, Distance Learning, Further Education, [...]
Accounting, Admin and Office Skills, Administration, [...]