Griffin College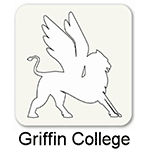 Being assertive is not as simple as simply asserting ones rights. It is a tool […]
Job Skills and CPD, Online Courses - Distance Learning
Contact Details
Address:
Dublin 1
33 Gardiner Place

About Griffin College
Set up in 1991 we have been providing training, education and consultancy services for over 26 years. Our training programmes cover Sales and Marketing, Built Environment, IT, Management and Leadership, and Business and Enterprise. Courses run in Dublin, Cork, Galway and Kilkenny in Ireland as well as in centres throughout the United Kingdom (30 locations in all).
We offer classroom-based courses in business, management, property, facilities, energy, health care, forensics, sports psychology, teacher training, computers and medical administration.
We also provide a range or management consultancy services and in-company training. Courses can be delivered either at premises in Dublin City centre or at the premises of our corporate customers.
We also offer a range of Distance Learning and Online Courses for people who prefer to study at home or at work rather than coming to a classroom setting.
For convenience we also offer online booking and payment facilities.
Images