Pitman Training Dublin-Swords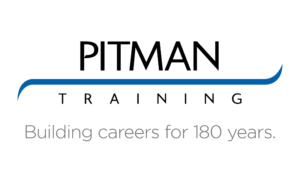 Contact Details
Address:
Chamber Buildings, 2nd Floor
North Street, Swords, Dublin

About Pitman Training Dublin-Swords
Pitman Training is a leading training provider offering specialist career-focused training,
We provide the very latest in office software and IT training,as well as a comprehensive range of
diplomas, awards and courses.
All of our courses are designed to help students get the job and skills they
really want and are delivered using up to date effective technology for teaching,
learning and assessments.
We've always enjoyed a reputation for excellence and this is as true today as it
ever was. Pitman Training continues to be highly regarded by employers; so much
so that companies across the UK have voted us to be a top Business Superbrand™
in the field of education, alongside the likes of Cambridge and Oxford universities.
The cornerstone of our offering is our diploma programme. This provides
exceptional, cost-effective and flexible Office, Management, Accounts, Media and
IT training for thousands of people every year, across the globe.
Every year, many thousands of former Pitman Training students succeed in
getting the job they really want. Our quality training and industry standard
certification help people return to work, improve their careers and change lives.
The Pitman Training Dublin – Swords approach to providing you with career advice and
guidance on training is a simple one. We always invite anyone who
contacts us to come in to the training centre in Swords and meet with one
of our Course Advisors. We'll set some time aside to find out about your
career aims, your current skills, what you hope to achieve and when you
want to get started.
We then review our extensive programe of diplomas, awards and
courses to identify and recommend the best option for you. Often the
recommendation is tailored to ensure you learn the specific skills you
need to successfully progress your career. We will also confirm the course
fees for your recommended study programme. We'll discuss the various
payment options we can provide and take into account your budget for
investing in your career.
Your future career and the training you choose are such important
decisions that setting some time aside to meet with a Course Advisor
is a vital first step. As we are open daytime and in the
evenings, we'll be able to fit you in and you won't be kept waiting. It
really is that simple, so give us a call on 01 8404075. We look forward
to meeting you.
We place great importance on what our students tell us about their Pitman
training experience and our student survey last year confirmed that our
approach to learning is an essential part of the process to ensure you
make an informed decision. The ratings we received in other areas made it
clear that what we offer at Pitman Training really does work.
Images