Pitman Training Dublin-Swords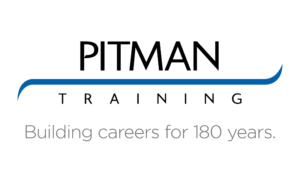 Featured
Course Outline Effective communication skills in business are essential to master as they're often at […]
Featured
Office Skills Diploma This Office Skills Training Diploma teaches office computing skills according to your […]
Featured
Payroll – Manual and Computerised Pitman Training Swords is delighted to bring you this comprehensive Payroll […]
Pitman Training Legal Secretarial Diploma. Trusted levels of expertise that will help get you the […]
As a highly regarded executive PA, you'll act as a life-organiser to the senior management […]
Medical Secretary Diploma Cut through the jargon, see inside the systems, and start to understand […]
The ECDL syllabus offers a comprehensive study programme suitable for anyone new to computers who […]
Learn how to touch-type using the correct technique and with good accuracy. Essential skill for […]
Advanced IT Support Technician Diploma with CompTIA Diploma Outline The Advanced IT Support Technician Diploma […]
The Pitman Training Advanced Accounts Diploma will give you the skills you need to become […]
Typing course – Audio Transcription Level 1 Course Outline Audio Transcription is an invaluable skill […]
HR Administrator Diploma Our HR Administrator Diploma has been developed to give you the professional […]
Communication at Work Course Outline Professional communication skills training increases your confidence and raises your […]
Accounting course – Book-keeping Diploma If you want to begin a career in book-keeping and […]
Microsoft Office Plus Diploma Diploma Outline Microsoft Office is essential. A key element of Microsoft […]
Receptionist Diploma Diploma Outline If you want a prestigious career as a receptionist and to […]
Contact Details
Address:
Dublin
Chamber Buildings, North Street, Swords

About Pitman Training Dublin-Swords
Pitman Training Dublin-Swords provides a wide variety of courses in Secretarial and Business skills, Microsoft Office and Accounts. These career enhancing Diploma Courses are perfect, whether you're climbing the career ladder or want a complete career change; a specialist Diploma from Pitman Training will demonstrate that you're a professional at the top of your game and worth every cent.
A flexible style of training is offered which allows you to choose lesson times that suits your busy schedule – day, evening and Saturday times available. The range of training options cater for both private individual students and corporate clients.
Images
This website uses cookies to improve service and provide tailored ads. By continuing to browse the site you are agreeing to the use of these cookies. Accept Cookie Policy
Privacy Overview
This website uses cookies to improve your experience while you navigate through the website. Out of these, the cookies that are categorized as necessary are stored on your browser as they are essential for the working of basic functionalities of the website. We also use third-party cookies that help us analyze and understand how you use this website. These cookies will be stored in your browser only with your consent. You also have the option to opt-out of these cookies. But opting out of some of these cookies may affect your browsing experience.
Necessary cookies are absolutely essential for the website to function properly. This category only includes cookies that ensures basic functionalities and security features of the website. These cookies do not store any personal information.
Any cookies that may not be particularly necessary for the website to function and is used specifically to collect user personal data via analytics, ads, other embedded contents are termed as non-necessary cookies. It is mandatory to procure user consent prior to running these cookies on your website.