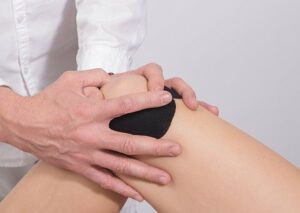 There was a time when the word therapy brought to mind visions of a leather couch in an office. However sports therapists do a lot more then advising and talking. They assist people and athletes in preparing physically and mentally for competitions and personal physical activities. They are experts in how to avoid injury, as well as rehabilitation and appropriate treatments, if and when injuries occur.
There are a range of courses on offer – ranging from non-graduate, undergraduate and graduate level entry. These courses can be accessed from a number of institutions and colleges around the country – including The Institute of Massage and Sports Therapy (IMST), Portobello and Motions Fitness, to name a few.
Sports Therapy and Rehabilitation is concerned with musculoskeletal conditions arising from sports activity. Therefore course content is going to reflect this. Course content will include everything from first aid, anatomy, physiology, massage, sports massage, sports nutrition, kinesiology to physiotherapy theory and physiotherapy practice.
Lets look at some of the courses on offer:
IMST (Institute of Massage & Sports Therapy) offer a part-time evening Diploma course in Sports Injury Therapy. This is a comprehensive course which covers all aspects of sports injury treatment, prevention, rehabilitation and assessment. Applicants to this course should hold a holistic massage qualification prior to entry. A number of subjects are covered in detail, including: detailed anatomical study of all muscles, origin, insertion and action along with joints, causes and prevention of sports injuries and injury assessment techniques – including differentiation in detection between muscles, tendon, ligament and joint injuries.
The National Training Centre (NTC) holds a part time course called the National Qualification in Neuromuscular Physical Therapy. this course qualifies students to offer soft tissue manipulation techniques and therapeutic interventions in the treatment of acute and chronic pain problems. The course is run in Dublin, Cork and Galway, one weekend per month for 15 months. For more details contact the National Training Centre.
If you want to enter this career area via CAO – the Institute of Technology in Carlow offer a Bachelors of Science Honours Degree in Sports Rehabilitation and Athletic Therapy. This four year degree course is specifically designed to enable graduates to become competent in supporting the medical and para-medical professions in the rehabilitation of the injured individual.
There is a vast array of career options open to you once you qualify as a Sports Therapist. There is always the option of setting up your own practice, work for a sports injuries clinic, work in a gym or with sports teams. If this is an area of therapy that interests you, it is worth keeping in mind the actual duties and activities of a Sports Therapist before you invest time and money in pursuing this career.
A sports therapist may be involved in any or all of the following activities:
1. Conducting an assessment of a players' or athletes' readiness and advising on  exercises prior to an event or fixture
2. Testing joints for ease and range of movement
3. Strapping, taping, massaging and preparing players or athletes physically and mentally
4. Providing first aid
5. Examining and assessing injuries and determining whether the athlete can continue playing or taking part
6. Examining and assessing injuries and dealing with traumas, e.g. cuts, bruises and blisters
7. Treating injuries, alleviating pain, mobilising injuries, giving various types of massage
8. Rehabilitating injuries by using manipulative techniques, apparatus and electrotherapy
9. Designing and monitoring rehabilitation programmes appropriate to the injury and the sport
10. Deciding whether athletes or players need extra treatments and coordinating referrals to other practitioners
11. Advising players or athletes on diet and nutrition (when therapists are appropriately trained in this area)
12. Working alone or with coaches, trainers and/or fitness advisers to implement exercise, conditioning, core stability and injury prevention programmes, so that athletes reach and maintain peak performance
13. Liaising with other health professionals in the sports sector and in mainstream medicine
If all of these activities interest you and you think you have both the necessary interest and ability to pursue studies in Sports Therapy – a good starting point to your new career would be to talk to somebody working in the area and research the courses on offer.
To view a wide range of sports and fitness courses, view https://www.findacourse.ie/courses/fitness-health/.