Institute of Massage and Sports Therapy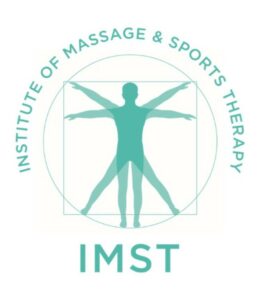 No courses presently listed for this provider.
Contact Details
Address:
Limerick
Office: Birdhill,Co.Tipperary

Phone: Office : 061-201855
Website: www.imst.ie
Locations: County Galway, Kilkenny, Limerick
About Institute of Massage and Sports Therapy
 Institute of Massage and Sports Therapy (IMST)
 Why train with us?
We are specialists in Sports Massage and Physical Therapy – Its what we do, we don't offer complementary therapy or beauty courses, we don't run a gym- Sports Massage is our area of passion, focus and expertise
We are a student based college where student achievement and success is a matter of pride and it is our specific aim to encourage and support students in their studies and subsequent careers in any way we can.
 We are proud to have produced our own range of recorded material, showing all the practical techniques taught on the course. These are an invaluable asset for students to use as a home study aid.
We also provide real-life hands on experience for students at local sporting events .It's not just about doing a course; it's about converting that into a tangible career at the end of it.
All of our tutors are practicing therapists. We also invite several national and international guest lecturers to enhance our training and to offer students the most expert and up-to-date information.
We offer students a range of payment options to prevent finances limiting a student's potential.
We provide on-going support and training to graduates on completion of our courses by offering a broad range of workshops that allow the practicing therapists to continue and progress with their training and build their skill-set. We offer a variety of popular sports therapy workshops such as Sports Massage, Physical Therapy,Advanced Pitchside First Aid, Kinesio Taping,Sports Cupping Therapy, Dry Needling, Sports Taping and Strapping Techniques, Advanced Rehabilitation and many more.
Specialists in Sports Medicine
The Institute prides itself on its successful history in the sports therapy field, with many graduates working in this popular and growing industry. Until recently this industry was unregulated, with the majority of practitioners being unqualified. It was all too often, that injuries were treated poorly and in many cases made more serious with incorrect treatment and rehabilitation advice. Thankfully, teams and sports clubs are now recognizing the need for fully trained and qualified sports therapists, who have the ability and skill to treat the injured area in a confident, safe and effective manner. The comprehensive syllabus covered on the sports injury course allows graduates to perform this and also gives them a good understanding of correct training methods, injury prevention and sports nutrition, allowing them to offer all-round advice to their athletes.
We also have venues in Limerick, Galway and Kilkenny. We limit our class numbers to a maximum of 16 to ensure individual attention and supervision. We use 3D anatomy software in our classes to ensure that the information is taught in a way that the students find interesting and easy to understand and it is our philosophy to teach in a fun, relaxed and enjoyable environment.
Because we have been running courses for over 20 years we are fully aware of this industry and what is needed by therapists to be able to work successfully on course completion. We are also well known to employers and are in tune with the changing nature of this industry and its current requirements. While our courses are recognized by ITEC/VTCT and students will gain the ITEC/VTCT qualifications on graduation, we don't stick rigidly to any one syllabus but we are constantly updating and reviewing the course information to ensure that we are teaching the most current and up-to-date information.
As part of our Level 4 Certificate in Sports Massage students must complete clinic work and work experience to help them gain confidence in their abilities, make valuable contacts and develop their skills as a therapist. We organize several work experience opportunities throughout the year where we bring students along to provide free post-event massages at events such as the Great Limerick run, the Connemara marathon and at local events in Kilkenny.
Why not check out our web pages to learn more about what we offer.
Other colleges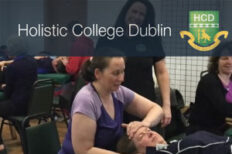 Holistic College Dublin provides comprehensive, professional training in a wide range of therapies from foundation […]
Dublin
Adult Education, Fitness Training, Further Education, [...]
Alternative Therapies, Fitness and Health, Sports Massage