National Training Centre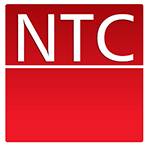 Featured
The National Qualification in Neuromuscular Therapy is a part-time programme which qualifies students to offer soft […]
The National Qualification in Exercise, Health Studies and Personal Training demonstrates, through its accreditation by […]
Designed for those with or without any formal qualification, our Pilates programme has recently been […]
This bespoke NTC strength and conditioning programme is uniquely designed specifically for exercise professionals and […]
This course is designed to provide qualified health fitness instructors and personal trainers with the […]
This course is designed to provide qualified health fitness instructors and personal trainers with the […]
The aim of the National Qualification in Indoor Cycling programme is for fitness instructors and personal […]
The aim of the National Qualification in Exercise and The Older Adult is to provide the […]
The National Qualification in Pre and Post Natal Exercise is designed to assist fitness professionals […]
The aim of the National Qualification in Step Aerobics programme is for fitness instructors and personal […]
The National Qualification in Functional Integrative Training course will give health fitness instructors and personal trainers […]
The National Qualification in Rope Training course is designed to provide qualified health fitness instructors and […]
Students will study the foundational concepts of massage including: posture, draping, positioning, hygiene and massage […]
This Exercise, Health Studies and Personal Training Course is now available via blended learning. NTC […]
Contact Details
Address:
Dorset Street
15-16 St Josephs Parade

Phone:
0035318827777
Website:
National Training Centre website
Locations:
Cork City, County Cork, County Galway, Dublin City, Limerick City, North Dublin City, South Dublin City, Louth, Waterford
About National Training Centre
The National Training Centre (NTC) offers professional industry based qualifications. These qualifications include;
Fitness Instructor Courses
Personal Training
Pilates Instructor Training
Neuromuscular Physical Therapy
A range of other health and fitness related courses.
NTC is an academic partner of the University of Chester and provide students with the opportunity to study part time for a Masters Degree in Exercise and Nutrition Science and a Masters Degree in Neuromuscular Therapy. NTC offers a wide range of courses and all these courses are offered part time in various locations. Online training options are also available.
NTC tutors are world class experts in their fields and have many years of professional and teaching experience.  These tutors hold specialist qualifications and are equipped to teach at a variety of levels. NTC is dedicated to advancing and integrating scientific research to provide educational and practical applications of human movement, exercise science and bodywork therapy.
Images
This website uses cookies to improve service and provide tailored ads. By continuing to browse the site you are agreeing to the use of these cookies. Accept Cookie Policy
Privacy Overview
This website uses cookies to improve your experience while you navigate through the website. Out of these, the cookies that are categorized as necessary are stored on your browser as they are essential for the working of basic functionalities of the website. We also use third-party cookies that help us analyze and understand how you use this website. These cookies will be stored in your browser only with your consent. You also have the option to opt-out of these cookies. But opting out of some of these cookies may affect your browsing experience.
Necessary cookies are absolutely essential for the website to function properly. This category only includes cookies that ensures basic functionalities and security features of the website. These cookies do not store any personal information.
Any cookies that may not be particularly necessary for the website to function and is used specifically to collect user personal data via analytics, ads, other embedded contents are termed as non-necessary cookies. It is mandatory to procure user consent prior to running these cookies on your website.