National Training Centre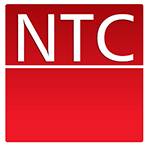 Featured
The National Qualification in Neuromuscular  Therapy is a part-time course which qualifies students to offer […]
Part Time and Evening
Contact Details
Address:
Dorset Street
15-16 St Josephs Parade

Phone:
0035318827777
Website:
National Training Centre website
Locations:
Cork City, County Cork, County Galway, Dublin City, North Dublin City, South Dublin City, Limerick, Waterford
About National Training Centre
The National Training Centre (NTC) offers professional industry based qualifications. These qualifications include;
Fitness Instructor Courses
Personal Training
Pilates Instructor Training
Neuromuscular Physical Therapy
A range of other health and fitness related courses.
NTC is an academic partner of the University of Chester and provide students with the opportunity to study part time for a Masters Degree in Exercise and Nutrition Science and a Masters Degree in Neuromuscular Therapy. NTC offers a wide range of courses and all these courses are offered part time in various locations. Online training options are also available.
NTC tutors are world class experts in their fields and have many years of professional and teaching experience.  These tutors hold specialist qualifications and are equipped to teach at a variety of levels. NTC is dedicated to advancing and integrating scientific research to provide educational and practical applications of human movement, exercise science and bodywork therapy.
Images