Portobello Institute
Featured
The BA Early Childhood Studies degree is awarded by London Metropolitan University (LMU).  In Ireland, […]
Featured
This course is a QQI Level 6 qualification aimed at those who wish to train […]
By observing young children, Maria Montessori came to understand what was holding these children back […]
The Special Needs Assistant course is designed for learners who wish to progress from a […]
Are you interested in advancing your career in facilities management with a BSc in Facilities […]
The MSc in Aviation Management is an innovative master's programme that focuses on e-commerce and e-strategies for […]
This option of study is available to students who are interested in only undertaking the […]
The Special Needs Assistant Certificate is a part time evening course suited to anyone who […]
Waste Management Level 1 The Waste Management course is targeted at Waste team leaders who […]
The Special Needs Assistant course is designed for learners who wish to progress from a […]
To meet the needs of an expanding ECCE sector Portobello Institute aims to provide a […]
To meet the needs of an expanding Early Years Care and Education (ECCE) sector Portobello […]
Successful completion of the Montessori Teaching Stage 1 distance learning course qualifies learners as Montessori […]
To meet the needs of an expanding Early Years Care and Education (ECCE) sector Portobello […]
The Special Needs Assistant Certificate is a part time evening course suited to anyone who has […]
The introduction of PE as a Leaving Cert exam subject has increased the demand for […]
Contact Details
Address:
43 Lower Dominick Street
Rotunda, Dublin 1

About Portobello Institute
Founded in 1981, Portobello Institute delivers industry focused courses in a range of specialist areas. These areas of study include Early Years, Sport, Healthcare, Beauty Therapy, Travel, Facilities Management and Creative studies.
Awarding bodies include; Quality and Qualifications of Ireland (QQI), the renowned London Metropolitan University (LMU) and the leading accrediting body in the area of therapy, the International Therapy Examining Council (ITEC). Professional bodies such as Engineers Ireland and the Institute of Facilities Management among others also accredit programmes in Portobello Institute.
All courses have been designed to meet the demands of wide and expanding industries where employment is ensured for successful graduates.
The college strives continuously to introduce new and exciting courses in order to meet with the ever changing requirements of the economy.
Portobello Institute is an impressive college situated within the heart of Dublin. The building is made up of bright and spacious classrooms which help promote a calm environment for learning.
The college atmosphere is friendly, enjoyable and one of relaxed learning. All tutors are highly qualified and skilled. The college only selects tutors who have a multitude of work experience which can be called upon by the students in the form of effective careers advice. The college's standing is evident in the esteem of the Validating and Examining bodies who approve premises, courses and tutors.
Images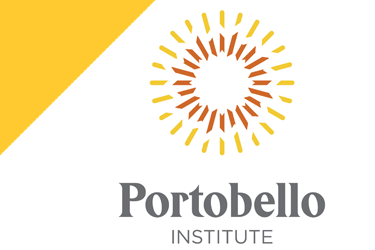 This website uses cookies to improve service and provide tailored ads. By continuing to browse the site you are agreeing to the use of these cookies. Accept Cookie Policy
Privacy Overview
This website uses cookies to improve your experience while you navigate through the website. Out of these, the cookies that are categorized as necessary are stored on your browser as they are essential for the working of basic functionalities of the website. We also use third-party cookies that help us analyze and understand how you use this website. These cookies will be stored in your browser only with your consent. You also have the option to opt-out of these cookies. But opting out of some of these cookies may affect your browsing experience.
Necessary cookies are absolutely essential for the website to function properly. This category only includes cookies that ensures basic functionalities and security features of the website. These cookies do not store any personal information.
Any cookies that may not be particularly necessary for the website to function and is used specifically to collect user personal data via analytics, ads, other embedded contents are termed as non-necessary cookies. It is mandatory to procure user consent prior to running these cookies on your website.