Image Fitness Training
No courses presently listed for this provider.
Contact Details
Address:
Swords
Clonmel House

Phone: 019023377
Website: www.imageft.ie
Locations: Armagh, Belfast City, County Cork, County Galway, North Dublin County, South Dublin City, South Dublin County, Nationwide
About Image Fitness Training
Become a certified Fitness Instructor, Personal Trainer and Group Instructor with the National Elite Professional Certificate from Image Fitness Training. After getting together with eight of Irelands top Fitness educators and innovators, the NEFPC has launched a revolutionary curriculum of industry-leading EHFA Accredited courses.
The NEFPC will help you build a career, not just a certification. We provide tools and strategies to get you on the fast track to success as a Fitness instructor and Personal Trainer. Our team of tutors are highly successful trainers in there chosen field and are there to give more than just content from a manual. You will learn tried and tested advanced training techniques used by Ireland's strongest Personal Trainers and Group instructors.
Other colleges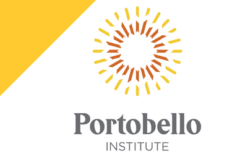 Founded in 1981, Portobello Institute delivers industry focused courses in a range of specialist areas. […]
Dublin, Dublin City, Nationwide
Adult Education, Distance Learning, Fitness Training, [...]
Built Environment, Childcare, ECCE, [...]