University of Limerick, Professional Education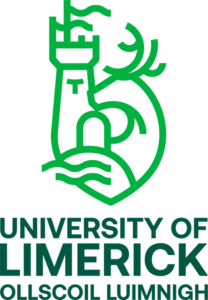 Featured
The new Master of Science in Functional Foods and Product Development Programme is in-line with […]
Masters, Postgraduate
Contact Details
Address:
Enterprise Research Centre, University of Limerick
Castletroy, Limerick V94 T9PX

About University of Limerick, Professional Education
The University of Limerick is a vibrant and entrepreneurial place to learn. UL offers over 170 professional education programmes across four faculties, including Micro-credentials, Certificate,  Diploma, Degree, Professional Diploma and  Master programmes, delivered flexibly, online and part-time to suit working professionals.
Graduate & Professional Studies (ul.ie/gps) is the division at UL responsible for the promotion, admissions, innovation and development of postgraduate and professional programmes. Driven by academic excellence, educational offerings are broad and ever evolving. With UL's firmly established links to industry, our programme content is industry-led and research-driven. Our accredited programmes are professionally orientated and employer-focussed, with many aimed at addressing specific skills gaps.
University of Limerick engages in online learning and education that addresses individual and corporate skills gaps in our industry and wider economy.
With over 25 years of delivering online and blended learning programmes, a faculty of excellent teachers and industry professionals, the experience of studying with the University of Limerick will equip you with the skills needed to investigate and solve real-world problems, to be innovative in their workplace and to enhance their technical and professional education.
The University of Limerick  understands the challenge of returning to education after achieving in the workplace— with programmes that are focused on practical skills, applicable knowledge and best-practice techniques that will help you both tomorrow and years from now. UL offer part-time courses, blended learning methods, flexible delivery and dedicated support staff because we know continuing education is just one of several important aspects of your life.
UL is adding to its extensive portfolio with  a new range of digital led programmes  co-designed with industry, which enables upskilling and reskilling through combining education and work in areas like; data analytics, ICT, industry 4.0, robotics, digital leadership, law and technology and future studies.
Images