Camden Personal Training Institute

This course is suitable for all qualified gym instructors who want to work as Personal […]
This course is suitable for all those who wish to gain the practical and theoretical […]
This course is suitable for all qualified gym instructors who want to gain the necessary […]
This course is suitable for all qualified gym instructors who want to gain the necessary […]
This course is suitable for all qualified gym instructors who want to gain the necessary […]
Contact Details
Address:
Dublin
83 Camden Street Lower, Dublin 2

Phone: 0879975254
Website: www.camdenpt.ie
Location:Dublin City
About Camden Personal Training Institute
Camden PTI offer fully certified ITEC courses in Personal Training and other fitness areas. Tutors offer practical experience, extensive qualifications, and an excellent track record. The courses are delivered in Camden Personal Training private Personal Training centre in Dublin city centre which is fully equipped with state of the art equipment.
Related colleges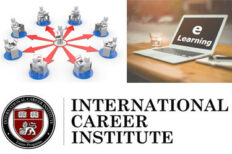 The International Career Institute (ICI) is a leader in distance education with some of the […]
Dublin, Nationwide, North Dublin City
Adult Education, Distance Learning, Private Sector
Admin and Office Skills, Advertising, Animal Care, [...]
This website uses cookies to improve service and provide tailored ads. By continuing to browse the site you are agreeing to the use of these cookies. Accept Cookie Policy
Privacy Overview
This website uses cookies to improve your experience while you navigate through the website. Out of these, the cookies that are categorized as necessary are stored on your browser as they are essential for the working of basic functionalities of the website. We also use third-party cookies that help us analyze and understand how you use this website. These cookies will be stored in your browser only with your consent. You also have the option to opt-out of these cookies. But opting out of some of these cookies may affect your browsing experience.
Necessary cookies are absolutely essential for the website to function properly. This category only includes cookies that ensures basic functionalities and security features of the website. These cookies do not store any personal information.
Any cookies that may not be particularly necessary for the website to function and is used specifically to collect user personal data via analytics, ads, other embedded contents are termed as non-necessary cookies. It is mandatory to procure user consent prior to running these cookies on your website.