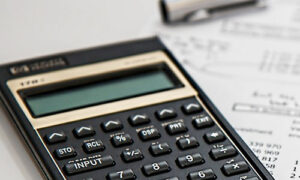 One of the challenges for those working in payroll administration is that it is constantly evolving, changes are usually based on new legislation, regulation, or requirements for new information, there is therefore a requirement for the payroll operators to be aware of these changes to be sure that they are operating under the latest regulations and paying the correct rates. Keeping up to date and ongoing learning is vital.
Payroll skills can be attained via a wide range of courses covering all Payroll related topics, from the Basic Principles of Payroll (understanding PAYE, PRSI and the Income Levy) to the more advanced details of Management of Payroll (Policies and Legislation) and also the application of 'Benefit In Kind' (non cash benefits). Some also provide details on various potential refunds and savings for employees. Average refunds can be in the region of €500 (plus) per tax year.
Payroll Training Benefits
Improved knowledge and understanding of payroll laws and regulations, which can help ensure compliance and avoid costly penalties.
Increased proficiency in using payroll software and systems, which can improve efficiency and accuracy in processing payroll.
Better ability to manage and analyse payroll data, which can be useful for budgeting and forecasting.
Improved communication and negotiation skills when dealing with employees, government agencies, and other stakeholders.
Increased job opportunities and advancement in the field of payroll, as many employers prefer or require payroll professionals to have formal training or certification.
Overall, a payroll training course can provide the knowledge and skills necessary to effectively and efficiently manage payroll, which can be beneficial for both employers and employees.
Some of the more popular payroll training courses are outlined below;
Certified payroll Technician
This qualification provides Payroll personnel with a nationally recognised qualification by which they can be evaluated. The syllabus for this qualification reflects the diverse range of skills and knowledge which all payroll professionals require in order to function efficiently.
The course material includes numerous examples and self assessment questions which students can use to develop their knowledge while they study.
Diploma in Payroll Management
The Diploma course builds on previous learning acquired while studying the Certified Payroll Technician course and has been specifically designed for the needs of Irish payroll managers. The Diploma course is aimed at providing payroll managers with the skills necessary to manage a payroll department.  Students are provided with a stimulating and intellectually challenging management development module along with a thorough education in the concepts and techniques of management specially adapted for the payroll environment. Successful candidates at this level will be able to display to their employers a proven knowledge of their professionalism and competence at an advanced level and they will have acquired a professional qualification which will enhance their career prospects and improve confidence and self esteem in their chosen career.
Payroll Manual and Computerised
This payroll course offered by Pitman Training is available both online and in the many centres around the country. It is a comprehensive Payroll training course, which provides a thorough introduction to Payroll Principles in the Manual module, and in the computerised module you create real life payroll scenarios using Sage Micropay software.
This course is available through a mixture of online payroll courses and classroom based learning. The classroom course is currently available in a number of locations throughout the country including Dublin, Athlone, Cork, Limerick & Waterford.
To see payroll training courses and view a selection of accounting and business training courses around Ireland view the following link; Payroll Courses in Ireland on Findacourse.ie