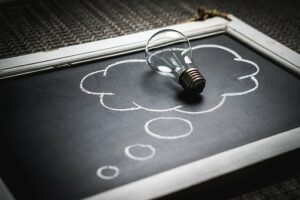 Institutes of Technology were first established in the 1970s with a view to focusing on the needs of students, enterprise and the wider economy. Their principals were based on fulfilling specific needs of students and ensuring that they were being taught in a way that would mould them into productive employees, leaders and researchers of the future. Their reason of being is based on encouraging and promoting interaction between themselves and external parties such as businesses, government and the community at large. They interact in ways that are unique and individual to them. Many ITs have developed niche areas of advanced research competence and have enhanced their engagement with local industry, and Small and Medium sized Enterprises (SME's) in particular. Today, the 13 Institute of Technology's have a lot to offer local industry and have built up excellent contacts and relationships with R&D performing companies.
They continually look for new and innovative ways of engaging with enterprise and have made significant contributions to the development of best practice in this area, through various initiatives such as Education in Employment, The Accelerating Campus Entrepreneurship and The Roadmap for Employment Academic Partnerships. Engagement with enterprise is central to everything that they do and it is at the root of the outstanding achievements for the ITs and their graduates – linking them together to create productive and beneficial partnerships.
ITs are now growing in popularity with school leavers and those engaging in lifelong learning because IT graduates are furnished with excellent knowledge, skills and experience so that they can gain employment in their chosen career. Institutes of Technology don't just deliver the academic to their students; they ensure they are equipped with a toolbox of competencies, including: creativity, teamwork, innovation and entrepreneurship; key transferrable skills that define a successful professional in the workplace.
Students choose Institutes of Technology for well-founded reasons:
Graduates enjoy excellent prospects: Up to 97% of those who graduated from some ITs go onto further study or are employed. Up to 75% of these secure a permanent job.
Large number of Internships: A large number of IT programmes feature internships or practice placements, which give students an ideal opportunity to put into practice the material they are learning in the lecture theatre, while simultaneously building relationships with potential employers.
Postgraduate study opportunities: They offer an increasing array of taught and research-based postgraduate opportunities.
More people complete their studies: Some ITs have the highest retention rates in higher education along with completion rates for courses – often 6% higher than the national average.
Proven track record in securing research funding: ITs have a proven track record in securing substantial research funding, to the value of millions.
Ireland's Institutes of Technology are flexible and dynamic university-level Institutes. Employers recognise that they are focused on teaching/learning, purpose-driven research, and public service. They are recognised as a major success story in Irish education and they are beginning to free themselves from the stigma of being the poor cousin of Universities in this country. The idea that a university degree has a higher value is now proven to be ill-founded; in fact many IT graduates have been successful over University graduates in securing positions. Many employers often favour an IT degree because it is more practical based and graduates have a more 'hands-on' work experience and work ethic. The Institutes provide programmes that reflect current and emerging knowledge and practices and promote self-management, critical analysis, decision making and entrepreneurship. They foster graduates ready to undertake roles, responsibilities and challenges in business, industry, the professions, public services and society. However, it has to be acknowledged that a university degree is valued and often chosen in preference to an IT degree for its own individual merits.
With such a high drop-out rate from some first and second year programmes from the University sector; an added advantage to ITs is that they operate a unique system in that they allow students to progress from two year programmes (associate degree programmes,) through to primary degree, to Masters and PhD level. Institutes of Technology awards are integrated with the highest award levels of the Irish National Qualification Framework which in turn is aligned to the Bologna Framework.
IT Students and graduates cite numerous positive personal experiences associated with being an IT student. There are also a number of advantages to taking the IT route when it comes to higher education: smaller class-room based lectures, which allow for relationships to be built up with ease; lecturers knowing if students are present or not; the practical approach to third level education; the support students receive (mentoring, study and personal support), even after graduation if needed; the sense of belonging to an intimate community of learners and lecturers regardless of the size of the Institute in question, and finally their connections and relationships to both industries and leaders in business – which IT students benefit from, in terms of work-experience but also in realising design and research ambitions.
Institutes of Technology and Technological Universities are to the forefront in ensuring that Ireland's modern economy continues to have the requisite array of leading-edge skills demanded by our knowledge and skilled based industries.
Find out more about Irelands IT's and TU's at http://www.thea.ie