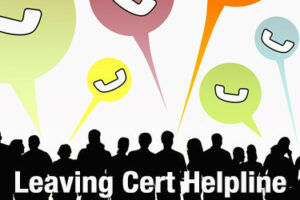 Trying to make sense of your Leaving Cert results? The Exam Helpline 2019, provided by the National Parents' Council Post Primary (NPCpp), is now open offering advice, information and support to Leaving Certificate students receiving their exam results.
The 1800 265 165 Freephone helpline is open from 10am on results day, Tuesday, 13thAugust, to take calls from students, parents and teachers seeking advice and information on what choices are available to students.
The Helpline is provided courtesy of the National Parents' Council in association with the Irish Independent, the Department Of Education & Skills and supported by the GAA. The Institute of Guidance Counsellors are employed to provide qualified guidance counsellors to give advice and support to both students and their parents.
Those seeking advice, information or reassurance can contact the Helpline on 1800 265 165 and speak to experienced guidance counsellors. All queries on 3rdlevel courses, the points system, rechecks, repeats, CAO procedures, apprenticeships and further training options will be dealt with in a professional and confidential manner.
In recent years calls to the helpline have increased which shows the need for the personal touch at the end of a phone line at a much pressurised time for students and their parents.
The opening hours of HELPLINE 2018 are:
Tuesday 13th August – 10am – 7pm
Wednesday 14th August- 10am – 7pm
Thursday 15th August – 1pm – 7pm
Friday 16th August – 8am – 7pm
Saturday 17th August – 9am – 1pm
There is also live online support sessions at www.independent.ie/caolive which will take place on Tuesday 13th August 9am – 4pm and Thursday 15th August 1pm – 7pm