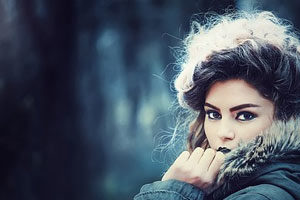 It is easy to forget how important individual design is. How we dress ourselves and present ourselves to the world is almost as important as how we talk and what we say. Love it or hate it, fashion is part of how we express ourselves. Now wanting to dress the part is one thing, but following the fashion industry and understanding ramifications of individual fashion choices is entirely another thing. This is where a fashion stylist comes in.
A fashion stylist is, first and foremost, interested in fashion. Knowing individual designers' collections, reading fashion magazines, attending fashion shows, understanding how clothes are made and the affect and consequences of different fabrics and colours are all components of a fashion stylist's job.
On top of knowing about fashion, stylists apply their knowledge. When putting together a look, fashion stylists consider a number of factors, including colour and knowing what clothes will flatter particular personalities and body type, and all the time hiding flaws and enhancing strengths. Everyone wants to stand out in the crowd and so originality and creativity is incredibly important in this competitive job.
With the glamour and image industries booming, there are many opportunities for stylists in a wide range of areas. Some stylists concentrate on image consultation or personal shopping, others work predominantly in film and television styling actors, or photography styling models for photo shoots for catalogues, magazines, newspapers, or websites. They may also work with designers or public relations experts to celebrity and red carpet event styling.
Like many creative jobs, it can take some time to earn a good living from the work. Many start out with unpaid internships assisting an already established fashion stylist to gain experience and meet people in the industry. Fashion styling is very competitive and certification will most definitely help open doors. A fashion styling course is an excellent introduction to the industry and offers a strong foundation and understanding of the industry, providing support and career focused assistance.
Many courses on offer are practical and examine the ways in which colour, make-up, skincare, and clothing styles combine to make or break a person's look. In addition, how to style for different body shapes and taking in to consideration personality and lifestyle are all basic features of any course. Other courses offer a wider perspective focusing on current and historical trends, specific designers, and the global fashion industry calendar. Some courses also include a focus on styling as a career and discuss business strategies on how to build your career and business.
The Colour and Image Academy in Cork and Limerick offers training in image consultancy including fashion styling for men and women, colour consultancy, and make-up application. Courses can be taken as one-offs or with the intention of building a career in image consulting.
CMI College in Dublin offer courses in Fashion Buying and Merchandising, one of these is accredited by QQI at level 5.
Portobello Institute offer a range of courses in the area of fashion styling, including their Fashion Buying and Merchandising full time course and an advanced certificate in fashion design.
Courses in Fashion styling offer an introduction to a creative and artistic career, so if you think this might be for you why not check out the Style and Fashion courses listed on Findacourse.ie