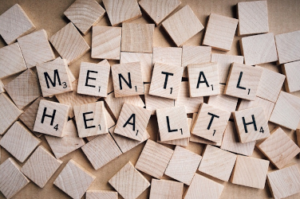 Psychology is the study of human behaviour and mental processes. It is, therefore, as varied a field as human behaviour.  Choosing to study psychology opens up a multitude of opportunities to work in a diverse range of specialities from research based work to counselling and mental health therapies.
People undertaking a psychology course should be aware that psychology is, fundamentally, a science. Many people believe that is centred entirely on the human psyche and behaviour when in fact there is vast areas of psychology that deal primarily with biological studies.  An undergraduate student of psychology is expected to master the more mundane areas, such as research and statistics, as well as prove they have a comprehensive understanding of the human eye, ear, brain and central nervous system before they even begin to study the more popular areas of forensic, abnormal and social psychology.
However, psychology is still an extremely popular choice of for students because it offers excellent levels of employability and the opportunity to specialise in a variety of areas.  A downfall of this variety, however, is the tendency for students to change their minds frequently about the area the wish to specialise in. It is important for students to make an informed decision once they have finished their undergraduate degree about area they wish to specialise in.
The main areas of psychology that people choose to specialise in are as follows:
Biopsychology: concentrates on the study of the relationship between the brain and behaviour.
Clinical psychology: this is the largest are to specialise in.  It is focused around researching, diagnosing and treating mental illnesses.
Developmental psychology:  the study of psychological development from infancy to adolescence but can also include geriatric development.
Industrial-organisational psychology: psychologists in this area develop ways of applying psychological principles to improve productivity and behaviour in the workplace.
Health psychology: concerned with understanding how psychological factors can affect physical health.
Educational psychology: use psychological principles to help understand and improve how people are educated.
There are many ways to begin studying psychology.  Foundation courses are available at many colleges.  Although most of these courses do not provide the necessary qualifications to begin practicing, they do provide participants with an informed idea of what they should expect to encounter should they decide to carry on to undergraduate level.
Psychology is also a popular subject for students studying for a Bachelor of Arts degree.  In this format, it is known as psychological studies and is combined with another subject.  Most universities offer the option of doing a year long conversion course upon completion of a BA in psychological studies to those who wish to continue on to pure psychology, although this is usually only offered to a select few students.
The quickest way to become a psychologist is to go for an undergraduate degree in psychology.  The vast majority of career opportunities in psychology, however, do require further postgraduate training.
When considering a career in psychology, one must be prepared for many years of study and so it is important to make an informed decision.  However, with good employment opportunities and an extensive choice of specialisation, it is an area where hard work can reap excellent rewards.
To see a selection of psychology courses in Ireland view the following link: https://www.findacourse.ie/counselling-psychology/