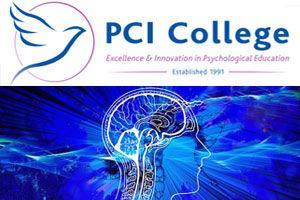 This comprehensive and rewarding course offers prospective students an enjoyable introduction to the world of counselling and psychotherapy. There are four distinct course modules, which follow a natural progression from personal development and theoretical approaches to skills practices and an overview of counselling and psychotherapy as a profession.
Students can expect a mix of traditional classroom-style and more hands-on experiential learning, with opportunities to create valuable and often lasting connections with your colleagues. Classes typically include students from a wide range of ages and backgrounds and offer opportunities for rich interpersonal sharing and learning. Indeed, in keeping with the ethos of counselling and psychotherapy, each student's individual story is respected, and their unique talents encouraged throughout the course.
WHO IS THE COURSE FOR? 
This course is aimed at those who wish to learn more about both the inner workings of counselling and psychotherapy and themselves as individuals. It will also appeal to those who may intend to pursue a career in the fields of counselling and psychology and become an IACP accredited professional or who wish to incorporate counselling knowledge and skills into their current personal or professional lives.
WHAT ARE THE BENEFITS? 
This course aims to be both intellectually stimulating and practical. The skills and knowledge acquired may be effectively applied to any number of 'real life' situations and professions. Graduates from this course will benefit from increased self-awareness and empathy, improved communication and listening abilities, and a range of counselling tools that can enhance interpersonal relationships. Students wishing to pursue a career in the field will also be provided with the essential foundation elements needed as part of enrolment for a further qualification, such as the PCI BSc Honours Degree in Counselling and Psychotherapy.
Contact Institute - PCI College
COURSE DETAILS
Venues: 
Cork
Dublin City (Drumcondra)
Dublin West (Clondalkin)
Kilkenny
Limerick
Belfast
Duration: 100 hours
Application Deadline: 7th of March 2020
Eligibility: Applicants should feel that they possess a maturity to reflect on their own development as a person.
Award: PCI College Certificate in Counselling & Psychotherapy
Accreditation: Upon completion of this course, students will be invited to apply to our Middlesex University BSc (Hons) in Counselling & Psychotherapy (Level 6 FHEQ – Comparable to Level 8 NFQ).  The PCI College Diploma in Counselling & Psychotherapy (awarded in Year 3 of the Degree Programme) is fully accredited by the IACP in all PCI College venues.
Blended Learning Option:  Places on the Certificate course are limited to 20 in each venue. PCI College also offer a Blended Learning Certificate available for those who would like to study at their own pace from home.
Click to View more PCI College courses and details on Findacourse.ie
Click to View more Counselling and Psychology Course Listings