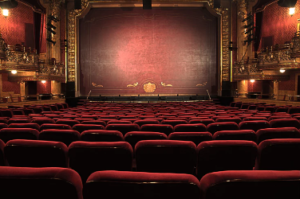 Drama and acting courses are ideal for those who have dreams of starring on stage or on screen, but they can also be of great benefit to anyone who wants to have a career behind the scenes, such as directing, writing or teaching, as well as those who may just want to build their confidence to ensure they deliver perfect presentations at the workplace. There is a whole range of different reasons people sign up for courses in drama and acting and there is a wide selection of courses to choose from to cater for every need.
While there are successful actors who never took formal acting lessons, a recent report by Manpower recruiting agency found that 86% of professional actors have received formal training. Professional training not only gives you a great foundation in acting skills, it also provides career advice and support and helps when getting an agent.
While acting is often been considered a difficult job financially, having a professional training provides the student with an advantage and can lead to other jobs outside of 'regular' acting such as voice-overs, advertising and business and corporate trainings, all of which even well-known actors do. Professional trainings can also lead on to further studies and allow a student to branch out into a different aspect of drama.
The Gaiety School of Acting was founded in 1986 by the internationally acclaimed theatre director Joe Dowling and while its base is in Temple Bar in Dublin, there are a variety of their courses taking place in centres all over the country. Famous names to have trained at the Gaiety School of Acting include actors Colin Farrell, Olivia Wilde and Stuart Townsend and writers Marina Carr, Alex Johnston and Gavin Kostick.
Courses currently on offer covers all aspects of drama and include Introduction to Drama, Acting for Camera, Stand Up Comedy, One Year Part-Time Performance/ Acting and a Two Year Full Time Intensive Professional Actor Training.
The Theatre Performance Course at Kinsale College of Further Education in Cork has established a reputation for providing an exciting and innovative Theatre Training Programme, attracting students from all over the country and beyond. The course is taught by practising theatre professionals. A unique, purpose built amphitheatre, in the college grounds, provides students with an ideal venue for honing their skills and for gaining practical performance experience throughout the year.
Find Drama & Acting Courses in Ireland at https://www.findacourse.ie/courses/drama-acting/