Kinsale College
The Outdoor Education Instructor Training course is recognised as one of the leading courses of […]
This course leads to a FETAC course. Course Content Year 1 Caring for the elderly, […]
Permaculture is A design system for sustainable living and land use A grass roots and […]
The Kinsale College of Further Education Art course offers students an excellent opportunity to assemble […]
MULTIMEDIA / VIDEO PRODUCTION There are three full QQI courses available in this department- Multimedia […]
This full-time award leads to a QQI level 5 Certificate in Childcare after one year. […]
The Theatre Course has established a reputation for providing an exciting and innovative Theatre Training […]
This course is specially designed for Adults who wish to return to work. The programme […]
This course allows learners to develop practical culinary skills with an understanding of nutrition, food […]
This one year course is a progression from the Certificate Course in Business Admin FETAC […]
Course Code: 5M1997 | Duration: 1 Year This course is specially designed for anyone who […]
Contact Details
Address:
Bandon Rd.
Kinsale, Co. Cork

Phone: 021 4772275
Website: www.kinsalecollege.ie
Location:County Cork
About Kinsale College
Kinsale College of Further Education provides a range of Post Leaving Cert courses. Courses provide exciting education options at QQI levels 5 and 6, opening new opportunities for training and work.
The college has a purpose built facility to accommodate students involved in Drama in the form of its impressive amphitheatre. The Professional Cookery students train in a professional kitchen and 16-seat restaurant.
The Sustainable Horticulture/Permaculture students have access to the market garden, two poly-tunnels and the college site for growing herbs, vegetables, fruit, nuts and flowers.
Students involved in technology training courses use Apple Mac computers and up-to-date software. The art students enjoy the dark room facilities and access to The Mill in Kinsale for their end-of-year exhibition.
All students have access to a supervised computer room for study and assignment writing, the computer room has printing facilities as well as free internet.
Images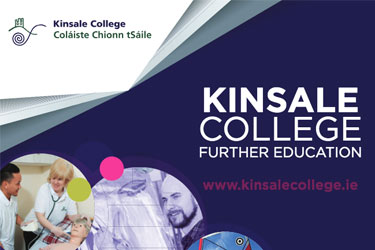 Related colleges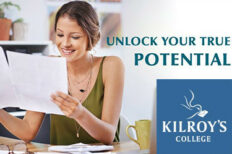 Kilroy's College was founded in 1932 and is one of Ireland's oldest and most established […]
Dublin, Dublin City, Nationwide
Adult Education, Distance Learning, Job Skills, [...]
Accounting, Admin and Office Skills, Administration, [...]
Enquire
This website uses cookies to improve service and provide tailored ads. By continuing to browse the site you are agreeing to the use of these cookies. Accept Cookie Policy
Privacy Overview
This website uses cookies to improve your experience while you navigate through the website. Out of these, the cookies that are categorized as necessary are stored on your browser as they are essential for the working of basic functionalities of the website. We also use third-party cookies that help us analyze and understand how you use this website. These cookies will be stored in your browser only with your consent. You also have the option to opt-out of these cookies. But opting out of some of these cookies may affect your browsing experience.
Necessary cookies are absolutely essential for the website to function properly. This category only includes cookies that ensures basic functionalities and security features of the website. These cookies do not store any personal information.
Any cookies that may not be particularly necessary for the website to function and is used specifically to collect user personal data via analytics, ads, other embedded contents are termed as non-necessary cookies. It is mandatory to procure user consent prior to running these cookies on your website.