Waterford Institute of Technology
No courses presently listed for this provider.
Contact Details
Address:
Waterford
Cork Road

Phone: (0)51 30 2000
Website: www2.wit.ie
Location: Waterford
About Waterford Institute of Technology
Waterford Institute of Technology is one of the largest institutes of technology in Ireland. It was established as a Regional Technical College in 1970, and was the first to be awarded Institute of Technology status in 1998. Over the period of this process, and as a result of an international quality review, the Institute was granted delegated authority by the National Council for Educational Awards to confer its own Certificates and Diplomas.
Being the major provider of higher education in the South East region of Ireland, the Institute's current full-time equivalent student cohort is in excess of six thousand, while part-time student enrolments exceed 3,000. The range of academic programmes is exceptionally extensive covering the Humanities, Health and Nursing, Science and Informatics, Engineering and Architecture, Business and Education.
Other colleges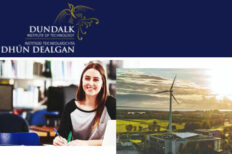 The School of Informatics and Creative Arts, Dundalk Institute of Technology has a diverse range […]
Louth, Nationwide
Adult Education, Distance Learning, Job Skills
Art, Design and Media, Computer Science, Computers and IT Training, [...]