Pery Square Business College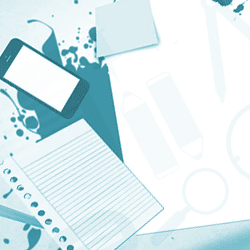 ECDL I.T. Skills Course Online ECDL Course  Start course when ever you want Need to […]
On completion of the First Aid Responder course participants will have the skills to: Deal […]
Contact Details
Address:
4 Pery Square
Limerick

Phone: 061310155
Website: https://www.findacourse.ie/colleges/pery-square-business-college/
Location:Limerick City
About Pery Square Business College
Based in the historic hub of Limerick, the college provides an extensive range of globally recognised short-term and 1 day courses. Training is delivered at our facility in Pery Square or in–company as desired.
We welcome you to meet our admissions team to discuss how Pery Square College can guide and support you in achieving your education and career goals.
Images

Other colleges
The Institute of Public Administration (IPA) is the Irish public sector management development agency. Founded […]
Dublin, Nationwide, South Dublin City
Adult Education, Distance Learning, Job Skills, [...]
Accounting, Admin and Office Skills, Administration, [...]
This website uses cookies to improve service and provide tailored ads. By continuing to browse the site you are agreeing to the use of these cookies. Accept Cookie Policy
Privacy Overview
This website uses cookies to improve your experience while you navigate through the website. Out of these, the cookies that are categorized as necessary are stored on your browser as they are essential for the working of basic functionalities of the website. We also use third-party cookies that help us analyze and understand how you use this website. These cookies will be stored in your browser only with your consent. You also have the option to opt-out of these cookies. But opting out of some of these cookies may affect your browsing experience.
Necessary cookies are absolutely essential for the website to function properly. This category only includes cookies that ensures basic functionalities and security features of the website. These cookies do not store any personal information.
Any cookies that may not be particularly necessary for the website to function and is used specifically to collect user personal data via analytics, ads, other embedded contents are termed as non-necessary cookies. It is mandatory to procure user consent prior to running these cookies on your website.