Institute of Technology, Carlow
No courses presently listed for this provider.
Contact Details
Address:
Carlow
Kilkenny Road

Phone: 059 91 70400
Website: www.itcarlow.ie
Location: Carlow
About Institute of Technology, Carlow
At the Institute of Technology Carlow, every effort has been made to combine a stress-free location with top-level tuition and facilities that are the leading edge in a number of key disciplines both nationally and internationally.
In the current academic year, the Institute has a student body of almost 4,000 and an academic staff of 200. All of this in a town of 18,000 people with healthy industrial and business sectors. Carlow, just 80 kilometres from Dublin, is one of the largest inland towns in the country and with its strong industrial base, makes an ideal choice for the location of an Institute of Technology Campus.
Other colleges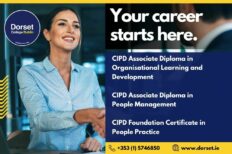 Established in 1983, Dorset College is an independent third level institution which is located in […]
Dublin, Dublin City, Nationwide, [...]
Adult Education, CAO, Distance Learning, [...]
Accounting, Admin and Office Skills, Administration, [...]