Griffin College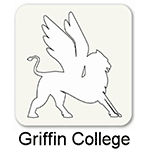 Being assertive is not as simple as simply asserting ones rights. It is a tool […]
Lighting adds emotion to spaces and makes the difference between a mere building and a […]
This practical programme is designed to give you the knowledge and skills to effectively and […]
How human beings perceive the world in which we live and imagine what can be […]
IT skills are not just for IT people and geeky types. Many middle and senior […]
Course Aims This course is for anyone who wants to learn how to develop a […]
This course is for people who work or want to work in the commercial lighting […]
Being able to use spreadsheets can make your life so easy in performaing everyday calculations […]
Adobe says "Photoshop software delivers state-of-the-art imaging magic, exciting new creative options, and blazingly fast […]
Who should go on Working safely? Working safely is for people at any level in […]
Adobe says "InDesign provides precise control over typography and built-in creative tools for designing, preflighting, […]
Who should go on Managing Safely? Managing safely is for managers and supervisors in any […]
Adobe Illustrator is the industry-standard application for producing illustrations and vector graphics. Vectors can be […]
Adobe says "Adobe Dreamweaver empowers designers and developers to build standards-basedwebsites with confidence. Develop pages […]
As Thomas Beecham the head of the famous Beecham's Powders company once said andlsquo;the trouble […]
Customer services is the key to an organisation's professional image and is therefore vital to […]
Contact Details
Address:
Dublin 1
33 Gardiner Place

Phone:
1890 454 454
Website:
Griffin College website
Locations:
Belfast City, Cork City, County Cork, Derry, Dublin City, Galway City, Limerick City, North Dublin City, South Dublin City, Kilkenny, Nationwide
About Griffin College
Set up in 1991 we have been providing training, education and consultancy services for over 26 years. Our training programmes cover Sales and Marketing, Built Environment, IT, Management and Leadership, and Business and Enterprise. Courses run in Dublin, Cork, Galway and Kilkenny in Ireland as well as in centres throughout the United Kingdom (30 locations in all).
We offer classroom-based courses in business, management, property, facilities, energy, health care, forensics, sports psychology, teacher training, computers and medical administration.
We also provide a range or management consultancy services and in-company training. Courses can be delivered either at premises in Dublin City centre or at the premises of our corporate customers.
We also offer a range of Distance Learning and Online Courses for people who prefer to study at home or at work rather than coming to a classroom setting.
For convenience we also offer online booking and payment facilities.
Images
This website uses cookies to improve service and provide tailored ads. By continuing to browse the site you are agreeing to the use of these cookies. Accept Cookie Policy
Privacy Overview
This website uses cookies to improve your experience while you navigate through the website. Out of these, the cookies that are categorized as necessary are stored on your browser as they are essential for the working of basic functionalities of the website. We also use third-party cookies that help us analyze and understand how you use this website. These cookies will be stored in your browser only with your consent. You also have the option to opt-out of these cookies. But opting out of some of these cookies may affect your browsing experience.
Necessary cookies are absolutely essential for the website to function properly. This category only includes cookies that ensures basic functionalities and security features of the website. These cookies do not store any personal information.
Any cookies that may not be particularly necessary for the website to function and is used specifically to collect user personal data via analytics, ads, other embedded contents are termed as non-necessary cookies. It is mandatory to procure user consent prior to running these cookies on your website.