Dublin South East CTC
No courses presently listed for this provider.
Contact Details
Address:
Dublin
88-90 Townsend Street

Phone: 016728882
Website: iacto.ie
Location: South Dublin City
About Dublin South East CTC
Dublin South East Community Training Centre began life as the Ringsend Community Workshop Ltd., based in Regal House, formerly the Regal Cinema in Ringsend, Dublin 4. The original training courses offered in Regal House were Industrial Sewing, Catering, Woodwork and Office Procedures. Other courses offered through the years included Boat Building, Pre-Apprenticeship and Computers.
Other colleges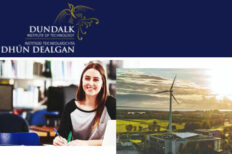 The School of Informatics and Creative Arts, Dundalk Institute of Technology has a diverse range […]
Louth, Nationwide
Adult Education, Distance Learning, Job Skills
Art, Design and Media, Computer Science, Computers and IT Training, [...]