Cork Institute of Technology

No courses presently listed for this provider.
Contact Details
Address:
Cork
Rossa Avenue

Phone: 021-4326100
Website: www.cit.ie
Location: Cork City
About Cork Institute of Technology
Cork Institute of Technology is comprised of three constituent Faculties and three constituent Colleges. The constituent Faculties are Science; Engineering; and Business and Humanities. The constituent Colleges are the CIT Crawford College of Art and Design, the CIT Cork School of Music and the National Maritime College of Ireland.
Faculties are made up of Schools which are in turn comprised of two or more academic Departments.
Other colleges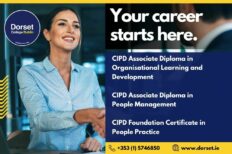 Established in 1983, Dorset College is an independent third level institution which is located in […]
Dublin, Dublin City, Nationwide, [...]
Adult Education, CAO, Distance Learning, [...]
Accounting, Admin and Office Skills, Administration, [...]