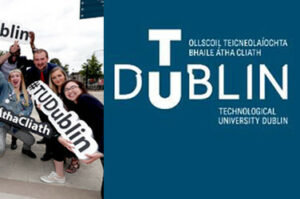 Ireland's first Technological University, has been formally established by law earlier this month. TU Dublin is to become the largest Higher Education Institution in the State with almost 28,000 students and over 3,000 staff. The Dublin TU is a multi-campus university with campuses in Grangegorman, Blanchardstown and Tallaght as well as a "virtual" campus.
Dublin Institute of Technology, Institute of Technology Tallaght and Institute of Technology Blanchardstown were combined to become Technological University Dublin (TU Dublin).
Minister McHugh and Minister Mitchell O'Connor have also announced the members of the first governing body of the institution, to be chaired by Professor Tom Collins, who are Dr Caitríona Fisher, Ms Imelda Reynolds, and Mr Paddy Lavelle.
Minister O'Connor said "The emergence of the first technological university is a landmark day for Irish education. New Higher Education Institutions such as TU Dublin will be distinguished from traditional universities by an ethos that is more closely aligned with, and which builds upon, the mission and focus of Institutes of Technology from which they stem. As such, they will have an emphasis largely – though not exclusively – on programmes at Levels 6 (higher and advance certificates) up to Level 8 (honours bachelor degree) on the National Framework of Qualifications, and on industry focused research".
The Technological Universities Act 2018, underpins the establishment of technological universities and was signed into law on 19 March 2018. Three other consortia of Institutes of Technology are currently engaged with the process seeking to become designated as technological universities:

Munster Technological University (MTU), consisting of Cork Institute of Technology and Institute of Technology Tralee. This TU would encompass some 14,000 students.
Technological University for South-East Ireland (TUSEI), consisting of Waterford Institute of Technology and Institute of Technology Carlow. This TU would encompass some 14,500 students.
Connacht Ulster Alliance (CUA), consisting of Galway-Mayo Institute of Technology, Institute of Technology Sligo, and Letterkenny Institute of Technology. This consortium would encompass some 16,000 students.
Technological Universities aim to accomplish the following:
Support innovation, management upskilling and internationalisation of companies
Create the capacity for greater engagement with local enterprises, particularly Small and Medium Enterprises
Increase internationalisation activities – attract more international students and increase mobility opportunities for Irish students and staff
Provide a key selling point in the attraction, retention and development of Foreign Direct Investment in the regions
Facilitate lifelong learning, upskilling and reskilling
Provide greater capacity for social and community engagements – placements, work with schools, cultural and sporting activities
For more information on the Technological University Dublin, visit the following link; https://www.tudublin.ie/