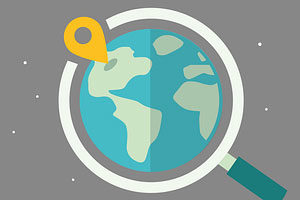 For those considering a career in the travel business, a training course in one of the main travel reservation systems, such as Amadeus, Galileo, Sabre and Worldspan, can be very beneficial. These are the most commonly used computer reservation systems by tour operators world-wide, storing travel information and conducting transactions related to hotels, car rental, activities or air travel.
Working in the travel business requires a travel agent to be able to assess travellers' needs and help them make the best arrangements suitable to them. Using the travel reservations systems, agents are able to complete a range of tasks at the click of a button and organise travel arrangements quickly and conveniently for their clients.
There are two main types of travel agents; wholesale agents who organise tours and sell them to tour operators who sell them to the public and retail travel agents; those who offer travel advice to the public, make reservations and provide travellers with travel literature and timetables. Travel agents are often required to travel to overseas destinations in order to familiarise themselves with locations and the opportunity for promotion is typically good. Many agents specialise in a particular area of travel such as business, safaris or tailor-made holidays.
The first automated booking system was set up by American Airlines in 1946 and in 1976 United Airlines extended the use of their 'Apollo' reservation system to travel agents for the first time.
Amadeus was formed in 1987 by Lufthansa, Air France, Scandinavian Airlines System and Iberia Airlines. Galileo was formed in 1989 by nine European airlines; KLM Royal Dutch Airlines, British Airways, Austrian Airlines, Alitalia, Swissair, Aer Lingus, Sabena, Air Portugal and Olympic. Sabre was formed in 1964 by American Airlines but is now privately owned and Worldspan was formed in 1990 by Delta Airlines, TWA and Northwest Airlines but it is now a part of the Travelport GDS business.
Galileo is part of the Travelport group of companies and has a worldwide market share of approx 20% for airline bookings. In addition to airlines Galileo can be used to book cruises, car rental, trains and hotel rooms. Galileo qualifications are recognised all over the world and are fully compliant with IATA's GDS (International Air Transport Association's Global Distribution Systems) requirements.
Portobello Institute, Dublin, offers a part-time Galileo Computerised Reservations training course. The college has a strong team of well-respected, industry based lecturers whose experience will add value to students' learning. There are no previous academic required and the course is delivered over 12 weeks.
With an increasing amount of people looking to travel the world and see exotic and foreign places, the job of the travel agent is perfect for those who have good marketing and organisational skills as well as a love for travel.
Click here to view Travel Reservations Software Training Courses on Findacourse.ie
Author: Fiona McBennett