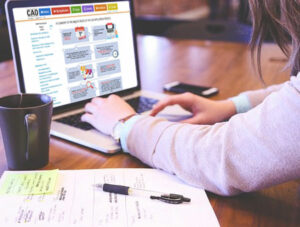 Each year the CAO issues offer in a variety of stages, the first of these is called 'Round A' which applies to deferred applicants, mature applicants and those who have completed an Access course. After this comes 'Round Zero' this round covers graduate entry medicine applicants; additional mature, deferred and Access applicants; and applicants presenting QQI FET/FETAC for consideration for entry to courses with a quota for QQI FET/FETAC applicants.
The CAO issues course offers to eligible applicants which are available to view online from 6am.
Successful applicants will also receive a paper offer notice by post, email and a text message (if they have selected this option) with details of their offer.
Those that receive offers in this round have seven days to accept that offer. Failure to accept an offer by the reply date will result in the offer being cancelled.
'Round One' offers are next in line and this will be the most important for the vast majority of Leaving Cert students who have applied to the CAO. This round follows around 2 weeks after round zero usually in mid August.
Successful round one applicants will receive offer notification by email and text message if they have selected this option. The deadline to reply for round one offers is seven days after receipt at 5:15 pm. Round two offers will follow around 2 weeks after this around the end of August.