QFA exams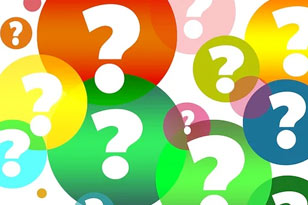 Question

I finished an accounting course last May and finding it difficult to get work. Am wondering if it's worth getting qualified as a Financial Advisor. Thinking of taking the QFA exams and wondering if they cost much? & how long do they take?

Answer

"Yes it might be a good thing to have the QFA if you are aiming for a job that has any element of providing financial advice. If you are giving advice on financial products then it will be very beneficial.

The QFA is a professional designation which meets the Central Bank's Minimum Competency Code (MCC) requirements for selling and advising on five of the eight categories of retail financial products set out in the Code.

Those undertaking this programme will gain a wide understanding of the financial services industry, as the six modules cover an extensive range of topics. The programme is ideal for anyone working in life assurance, credit unions, mortgage lending, pensions and investments.

LIA (Life Insurance Association - www.lia.ie) Provides a QFA training course which is modules based. To be awarded the QFA designation by LIA, you must register for and successfully complete a 6 module educational programme offered by LIA's academic education partner, the Institute of Banking which is a recognised college of University College Dublin (UCD). Those who successfully complete this programme are awarded the Professional Diploma in Financial Advice by UCD – a 30 ECTS (European Credit Transfer and Accumulation System) qualification at level 7 of the National Framework of Qualifications.

Cost is roughly €300/module.

Once you are awarded your Professional Diploma in Financial Advice, you may apply to LIA for your QFA designation.

QFA is designed to provide the following abilities

Give competent advice to customers about their life assurance needs.
Discuss the need for, and types of, retirement provision and the regulation and restrictions on such provisions.
Explain the types of customer investment needs and the important risk-associated issues around investing.
Advise customers on loan offerings and the long-term implications that can arise.
Describe relevant regulation that is used in the provision of financial services.
Use analytical skills to make recommendations to customers regarding financial planning.
"