Legal Secretary Course in Cork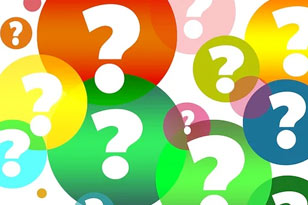 Question

Am looking for a legal secretary course in Cork. Can you tell me what are the options and what kind of certification is best?

Answer

There are a number of options for legal secretary courses in Cork. First you will need to decide if you wish to study online or if you prefer an in-class mode of training. If it is in-class then you will need to have more time to dedicate to the course. If time is an issue then a part time legal secretary course will probably suit best. Otherwise there are options for full time learning with a further education college.

Pitman Training in Cork offer a legal secretary course which can be studied either online or in-centre. The course will suit anyone who needs to take the course at flexible times and runs on a regular basis throughout the year. Core modules of the course include the following;




Typing Skills


Business Communication


Microsoft Word


Microsoft Excel


Microsoft Outlook


Audio Transcription


Meetings and Minutes


Introduction to Irish Law




Elective modules include conveyancing, wills and probate, company law, family law and civil litigation.

Other options include a QQI major award in legal studies from a further education college. This could be a good choice as it is a recognised Irish qualification which is placed at level 5 on the NFQ (National Framework of Qualifications). As such it can be used to pursue further studies at a later stage if required and progress onto a higher level of the NFQ.

The course code for the legal studies major award is 5M3789 (level 5). This course in Cork is offered by Cork college of Commerce and is titled Legal Administration Studies. The course includes the modules listed below, some of which are elective.




Legal Practice and Procedures


Business Law


Communications


Customer Service


Teamworking


Personal Effectiveness


Work Experience


Personal and Professional Development


Word Processing


Text Production


Audio Transcription


Database Methods


Accounting Manual and Computerised


Business Administration Skills


Spreadsheet Methods


Libel and Defamation


Family Law


Criminal Law


Law and Insurance




There is also another award (PG16123) which can be used on it's own or when studying towards the major award. This is available from a number of ETB centres around Cork city and county.