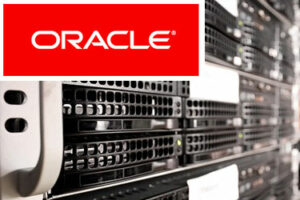 Oracle has been leading the development of database software for over thirty years and has changed the face of business computing. Oracle certifications are highly regarded for their standards of excellence and expertise within the IT industry and at a time when the demand for IT professionals is high and the competition for jobs is strong; now is a perfect time to consider a certification that will provide an advantage.
Employers are looking for candidates with a strong skill set and knowledge of their field that will allow them to perform their best and benefit a company. With an Oracle certification, a candidate shows that they have a high standard of training that is industry recognised. The facts and figures speak for themselves; in an OCP survey of the thousands of certified members 97% reported that they had benefited from the certification, 96% said that they would recommend the programme to a colleague and 89% reported that they gained confidence in their expertise after their certification.
From an employer's perspective the results are positive too; according to a study carried out by International Data Corporation, employees who had gained a certification handled 40% more calls than non-certified staff, companies who encouraged certification reported 49% less downtime and most of the companies surveyed reported that the savings from increased employee effectiveness paid for the certification fees in under 9 months.
Oracle offer a wide range of courses and in five different formats: classroom training, live virtual class, training on demand, self study courses and private events. Both Dorset College, Dublin and Griffin College, based nationwide, offer Oracle certifications in Ireland.
Dorset College offers classroom based courses such as an Oracle Certified Associate Java SE 6 course, covering the fundamentals of Java Programming Language, which is suitable for beginners to programming and taught on an evening part-time basis. An Oracle Certified Professional, Java SE 7 Programmer course is also suitable for beginners to Java programming and taught on a part-time evening basis. For those with some basic knowledge and experience there is an Oracle Certified Professional, Java SE 6 Programmer course and an Oracle Database 11g Administrator Certified Associate course available on a part-time evening basis.
The College of Management and IT (CMIT) offer an online Oracle course which covers in-depth database administration topics such as troubleshooting, problem recovery, and managing storage and memory. With Oracle Database 12c: SQL Fundamentals, you experience the benefits of an Oracle Database that is re-engineered for Cloud computing.
Click to View oracle Courses on Findacourse.ie
For more information about Oracle Certifications visit the website: www.education.oracle.com