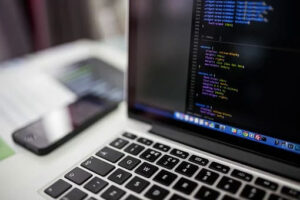 The Information Communications and Technology (ICT) industry continues to thrive, with ongoing job shortages and predicted job shortages. Recruitment agencies are continually citing IT skills as the most difficult to source. This comes as no surprise that there is such a demand for workers with IT skills, given that today's world relies heavily on computers and IT professionals for it to function.
Fortunately, there are many credible distance learning providers in Ireland who have devised a number of relevant and comprehensive IT courses. Therefore, getting a qualification or up-skilling through IT certified courses is possible even if you are employed and have a full-time job. IT distance learning courses range from: basic IT skills, Microsoft Excel 2010, 'Grow Your Business with Social Media, CompTIA A+, Adobe Dreamweaver CS4 and Cisco Certified Entry Network Technician, amongst others.
Studying IT via distance learning exposes students to working on a computer for a set period of time – offering a realistic experience of what it would be like to work with computers on a daily basis. However, with the variety and specialised IT Distance Learning courses on offer, you can pick one area that suits your particular needs or interests, or one that fills your IT skills gap; ensuring that you won't be frustrated studying modules that you have no interest in.
CMIT (College of Management and IT) offer a range of IT related courses, ranging from CompTIA A+, CompTIA Security+, Network+, Microsoft, Cisco CCDA, Cisco CCNA, Cisco CCENT. The CompTIA A+ certification is the industry standard for computer support technicians. The international, vendor-neutral certification proves competence in areas such as installation, preventative maintenance, networking, security and troubleshooting. Students are provided with instructional demonstrations, instructional audio with graphics highlighting key points. Simulations teach learners to perform specific tasks in applications through guided, multi-step exercises. Activities allow learners to apply course concepts in an interactive questioning environment. Exercises allow learners to practice in the actual application being studied. Bookmarking also tracks the learner's progress through a course, ensuring that real learning is taking place.
Kilroy's College recognise that even in todays sophisticated IT world that some people need to start with the basics whilst others need to develop their IT skills further. Their courses range from: ECDL- an internationally recognised qualification, Comptia A+ 2011, Computer Basics, Keyboard & Typing Skills, Microsoft Access, Microsoft Excel, Microsoft Outlook, Microsoft PowerPoint, Microsoft Word, PC Repair & Upgrading, and Microsoft Office Master.
NUI Galway's Software Engineering & Database Technologies (MScSED) gives you the opportunity to earn a Masters degree in IT, part-time over two years, completely online, from a national university. It is designed to advance your knowledge of software engineering and development, and database design and development. They also run a Postgraduate Diploma in Software Engineering (1 year), which concentrates on software engineering alone. They also offer students a Continuing Professional Development course (8 weeks) option, which allows you to take individual software engineering modules of your choice. All of these programmes are taught entirely online, with the support of an online facilitator, as part of a paced learning cycle.
The BSc (Honours) Computing and IT from the Open University gives you the opportunity to specialise in digital technologies, software development, solutions development, networking or professional practice. If you're currently employed, there are valuable opportunities to incorporate work-related learning that builds on your existing role and equips you for new responsibilities.
Pitman Training have a wide range of IT related courses to choose from, including their Support Technician Diploma Training Course. This IT Support Technician Diploma will teach you how to install, repair, upgrade, and maintain PCs and operating systems. The core areas you will study with this diploma are A+ and Communication Skills for IT Specialists. These two, along with an additional six elective subjects that you choose to suit your requirements, will ensure you have the confidence to provide comprehensive, proficient assistance, in your role as an IT Support Technician. On successful completion of this Diploma not only will you receive a Pitman Training Diploma that is recognised nationally and internationally by employers, you will have the skills you need to go on to gain the A+ Certification from CompTIA.
The future for the IT sector in Ireland is extremely bright with excellent prospects for those with relevant qualifications. Ireland will continue to attract global IT companies if we produce highly-qualified IT workers to satisfy their demand for skilled workers. The challenge for businesses today is sourcing staff that have basic and advanced IT skills. The most important are those concerned with 'office' skills – using typical office-based applications, such as word processing. The most widely used IT skills qualification is the European Computer Driving Licence (ECDL). Therefore, if you are hoping to gain employment in an office environment, ensure you have completed ECDL.
With technology development advancing at a rapid level; exciting employment opportunities in this sector; along with a reliance on most businesses on IT – it's more essential than ever to acquire advanced IT skills or specialised IT skills to ensure you don't get left behind.
Use the following link to view a selection of Online Computer Courses & IT e-learning options on Findacourse.ie