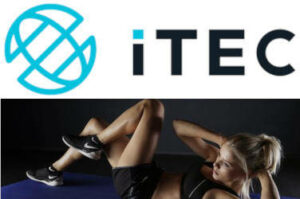 ITEC is one of the world's leading awarding bodies specialising in the fields of Sport and Fitness, Beauty, Complementary Therapy, Hairdressing and Customer Service. Founded in 1947, with its headquarters in London and offices in Asia and South Africa, ITEC also has representation in Ireland and the U.S. It is partnered with 655 colleges across the world and ITEC's international specialist examination board provides high quality qualifications that are recognised worldwide.
In Ireland, ITEC is regulated by OfQual and all ITEC qualifications are in line with the European Qualifications Framework (EQF) and the National Qualifications Framework Ireland (NQAI). To make sure that the trainings are of high standard, ITEC has an independent panel of experts who review all policies, procedures and processes every three months. There is also a Senior Management team who meet monthly with beauty and hair experts whose expertise and experience helps to continually refine and improve courses. All of this means that a qualification from ITEC is certain to enhance a student's CV and improve employability.
There are many ITEC qualifications on offer around the country:
Portobello Institute offers an ITEC Nutrition Advisor course, an ITEC Beauty Specialist Certificate course, an ITEC Holistic Massage course and an ITEC Manicure and Pedicure Certificate to name but a few. All these courses are run on a part-time, evening basis with locations in Dublin, Carlow, Clare, Cork, Donegal, Galway, Kildare, Kilkenny, Louth, Meath, Sligo, Waterford, Westmeath, Wicklow and Wexford.
FitCert offer a range of ITEC fitness courses in Westmeath, Dublin, Louth and Offaly, courses include; Kettlebells Instruction, Pilates Instruction, Nutrition Advisor and Sports Massage. Courses are available part time in a number of locations.
The Institute of Massage and Sports Therapy (IMST) is an adult education college that specialises in part-time Sports Therapy courses and workshops in all aspects of Sports Massage and Sports Injuries. All tutors are highly skilled and are practicing Physical and Sports injury therapists with years of working in the real-life industry. Graduates are sought after with employment options available working with sports teams and athletes as the sports therapist or setting up their own private clinic working on members of the public. IMST provide 3 training accredited venues in Ireland: Limerick, Galway and Kilkenny.
Other providers also run ITEC courses and all can be viewed at the following link; https://www.findacourse.ie/search/itec/
So whether you want to learn a new specialist skill or update your CV, there is a range of ITEC qualifications available to suit anyone interested in working in the Health and Fitness and related sectors. With employment opportunities sparse these days, it's all about making your CV stand out. An ITEC qualification can give you that extra feature that will be sure to catch an employer's attention. As these qualifications are internationally recognised; completing an ITEC training course could also be the perfect passport for working abroad. Opportunities are plentiful when you are well qualified so be sure to check out an ITEC course near you.
Resources
• Fitness Training Courses on Findacourse.ie
• Beauty Training Courses on Findacourse.ie
Author
Fiona McBennett