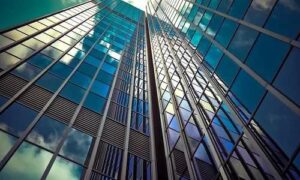 What is Facilities Management?
Facilities Management enables co-ordination between demand and supply of facilities and services within public and private organisations. Facilities management covers a broad range of activities, such as building services management, environmental legislation, workspace management, service procurement, financial management, and more.
The International Organisation for Standardisation (ISO) defines facility management in it's ISO 41011:2017 document as  "organisational function which integrates people, place and process within the built environment with the purpose of improving the quality of life of people and the productivity of the core business".
ISO 41001:2018, the international facilities management system (FMS) standard, was released in April 2018. This is the first FMS standard to be published by the International Organisation for Standardisation (ISO).
Common Facilities Management Practices
Improve quality, productivity and financial performance
Enhance sustainability and reduce negative environmental impact
Develop functional and motivating work environments
Maintain regulatory compliance and provide safe workplaces
Optimise life cycle performance and costs
Improve resilience and relevance
Project an organisation's identity and image more successfully
For more information on ISO Facilities Management Systems view the ISO standards webpage.
Griffin College offer a range of Facilities Management courses designed to give participants the knowledge and skills to effectively and efficiently manage facilities, property and assets.
Topics Covered
Property and Assets Management
Project Management
Health and Safety
Facilities Management in the Context of an Organisation
Managing Relationships and Delivering Services
Leadership in the FM Role
Energy and Utilities
Sustainability and Environmental
Security
Costs and Budgets
Space Management
Contracts and Contractors
Procurement and Suppliers
Induction of New Personnel
Courses are accredited and certified by City&Guilds / ILM & Engineers Ireland also recognise the courses.
CMI College in Dublin offer part time and online courses in this area. The School of Facilities Management is a specialist school within the institute which focuses on the development and advancement of Facilities management professionals within the FM sector in Ireland and abroad.
CMI is an approved accredited partner with IWFM – Institute of Workplace & Facilities Management (formerly BIFM British Institute of Facilities Management).  CMI School of Facilities Management offers the highest level of part time Facilities Management courses. If you are interested in progressing to Masters level, then the suite of Facilities management qualifications offered by CMI are ideal.