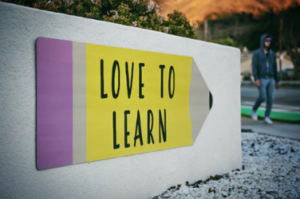 If you want to learn something new, make a change in your daily routine, challenge yourself, or just meet people with similar interests, there are plenty of options out there. In fact trying to figure out where to take a course, may be the hardest decision of all. Community schools, third level colleges, further education colleges, post-graduate providers, private colleges, and distance learning providers all offer part time education in many different forms and subjects with varying degrees of time and financial commitments.
Many adult education courses are relatively short term introductory courses and usually do not have any qualification associated with them. The benefit of these classes is that they don't cost a lot in time or money. The flip side, naturally, is that courses with awards granted at the end, which may be useful in terms securing a job, a place in another education programme, or career progression, demand extra commitment at additional cost.
Part-time and evening classes are perfect for people who wish to learn more about a new subject area or who want to develop a discipline in which they already have some knowledge. Community Schools, such as Malahide Community School or Old Bawn Community School in Dublin, are a popular option for hobbies, crafts, or introductions to specific topics. These informal classes (most of which do not have any qualifications associated with them) range from yoga and meditation to creative classes such as pottery, woodworking, and photography to language courses and many general interest subjects such as first-aid, public speaking, DIY and law. These courses run for about ten weeks. For the majority of classes anyone, regardless of educational background, can apply.
Other part-time and evening class options, similar in time and financial commitment, are the adult continuing education programmes provided by third level institutions, including the technical institutes and universities. Here, subjects are offered for both interest and credit. Short courses taken for interest only, in which no qualifications are awarded, are open to anyone and geared towards specific topics. Examples include NUIG's Introductions to Contemporary Irish Writing series that focuses on specific writers, or AIT's hobby classes among which are the Introduction to the Global Music Industry or the Introduction to Oil Painting, or Trinity's Introduction to Neuroscience. On the other hand, many third level schools award certificates and diplomas for specific subjects, such as UCC's one-year part-time certificate in the Japanese Language. These programmes demand a longer time commitment, cost more, and may have entry requirements.
Further Education Colleges offer Post-Leaving Certificate (PLC) courses that teach technical and craft based skills needed for employment in many industries such as IT or the fashion industry. These colleges also provide adult learning opportunities either for general interest or to up-skill in specific areas. Many certificate courses are offered part-time, at evenings, or on the weekend and range from several weeks to several years. It is important to note that anyone, of any age, can enrol in a PLC course. The awards granted vary between colleges, but most are approved by QQI and many can lead to certification by professional organisations. Some Further Education Colleges specialise in specific areas, such as Kinsale College of Further Education, which has strong ecological and artistic emphases. Both the Outdoor Education Instructor Training and the Permaculture / Practical Sustainability/Organic programme take advantage of Kinsale's geographical location, while the Theatre Performance, TV and Film and Multi Media Production, and Art courses contribute to the creative focus of the college.
If third level education is of interest, another alternative is the pre-degree programme offered by the third level institutions themselves. The Access Course is a one-year part-time evening course specific to Arts and Humanities, Commerce, or Science and Engineering. It's designed to prepare the adult student, both personally and academically, to undertake a three or four year full-time undergraduate degree. Applicants are given the opportunity to make a personal statement outlining their life experience and abilities and while a Leaving Certificate helps, it's not essential.
Potential third level students don't have to take the Access Course, but regardless if you do or not anyone over the age of 22 applying for a third level degree programme must apply through the CAO as a mature student. In general, the mature student applications are evaluated for academic ability or potential, relevant work and life experience, and motivation and interest in the programme area.
If you already have an undergraduate degree, there are many postgraduate options available. The most common reasons for taking a postgrad course are to broaden academic achievements, improve chances of advancement at work, or to fulfil an interest. Postgraduate students have an opportunity to argue about the finer issues of subject matter, from engineering to philosophy, and in doing so develop skills, broaden knowledge, widen future job prospects, or enable a career change. Overall most postgraduate programs are taught at all third level institutions as well as several independent colleges (such as Griffith College in Dublin) and The Open University.
Online Learning combines the benefit of studying at any time with the close contact and feedback from experienced and qualified instructors over email. The College of Management and IT (CMIT) provides career focused training in IT, business, health and education, creative arts and travel and tourism all by distance learning. Several of their awards are approved by QQI or some lead to certification by professional organisations such as Cisco and Oracle among many others. Kilroy's College also offers a huge variety of distance learning courses including, beauty and health, childcare, business, creative and leisure, and IT.
Private Colleges offer detailed training in specific subjects oriented for employment. Griffin Training College in Dublin and Kilkenny have a strong technical focus with courses in IT, the built environment, facilities and property, as well as accounts and finance among others. Options range from day-long sessions, such as Marketing Via Online Social Networks to training that runs for three hours one night for five weeks including the Introductions to CAD, or the Lighting Design Course. Many of the diplomas and certificates available are accredited by professional organisations such as Engineers Ireland and the Institute for Commercial Management.
The amount of choice can be overwhelming and confusing and run the gamut from hobby based courses to those that will provide skills to increase employability. Knowing what you want out of the course and how much time and money you are willing to spend will help to focus in on the options and eventually maximise the enjoyment and value of learning new ideas or skills.
Find adult education courses and evening classes at the following link; Part time course options on Findacourse.ie