Royal College of Surgeons

No courses presently listed for this provider.
Contact Details
Address:
Dublin 2
123 St.Stephens Green

Phone: 01 402 2100
Website: www.rcsi.ie
Location: Dublin City
About Royal College of Surgeons
For over two hundred years RCSI has played a major role in medical education and training in Ireland. Founded in 1784 to train surgeons, a medical school was later established in 1886. Today RCSI has schools of Pharmacy, Physiotherapy, Nursing and healthcare management. In addition to Undergraduate education RCSI delivers postgraduate training and education through its Faculties of Radiology, Dentistry, Sports and Exercise Medicine and the school of Postgraduate Studies. The RCSI Research Institute is one of Ireland's foremost research centres.
Other colleges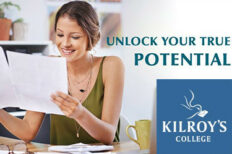 Kilroy's College was founded in 1932 and is one of Ireland's oldest and most established […]
Nationwide
Adult Education, Distance Learning, Job Skills, [...]
Accounting, Admin and Office Skills, Administration, [...]