National University of Ireland, Maynooth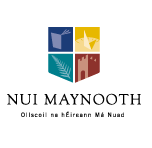 Arts – MH101 1st year: 60 credits – choose your subjects when you arrive in […]
CAO Courses at National University of Ireland, Maynooth are offered at QQI level 8. These […]
Contact Details
Address:
Maynooth
Maynooth

Phone: 01 7086000
Website: www.nuim.ie
Location:Kildare
About National University of Ireland, Maynooth
Following two centuries of internationally renowned scholarly activity on the Maynooth campus the National University of Ireland, Maynooth was established under the 1997 Universities Act as an autonomous member of the federal structure known as the National University of Ireland. With approximately 8,400 registered students, NUI Maynooth has 26 academic Departments which are organized into three Faculties: Arts, Celtic Studies and Philosophy; Science and Engineering, and Social Sciences.
Images
This website uses cookies to improve service and provide tailored ads. By continuing to browse the site you are agreeing to the use of these cookies. Accept Cookie Policy
Privacy Overview
This website uses cookies to improve your experience while you navigate through the website. Out of these, the cookies that are categorized as necessary are stored on your browser as they are essential for the working of basic functionalities of the website. We also use third-party cookies that help us analyze and understand how you use this website. These cookies will be stored in your browser only with your consent. You also have the option to opt-out of these cookies. But opting out of some of these cookies may affect your browsing experience.
Necessary cookies are absolutely essential for the website to function properly. This category only includes cookies that ensures basic functionalities and security features of the website. These cookies do not store any personal information.
Any cookies that may not be particularly necessary for the website to function and is used specifically to collect user personal data via analytics, ads, other embedded contents are termed as non-necessary cookies. It is mandatory to procure user consent prior to running these cookies on your website.