Montessori Education Centre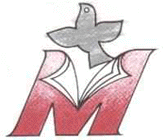 No courses presently listed for this provider.
Contact Details
Address:
Dublin 1
43 North Great Georges Street

Phone: 01 8780071
Location: Dublin City
About Montessori Education Centre
The Montessori Education Centre is an independent school, day-care and teacher training college using the philosophy and teaching methods of Dr. Maria Montessori, as well as today's comparative psychologists. We are committed to the provision of quality education and care of children using the Montessori method and to the highest possible level of Montessori teacher training.
Other colleges
The Open Training College provides accredited training and consultancy services to the human services and […]
Nationwide
Distance Learning
Childcare, Community Education, Education and Teaching, [...]