Irish Red Cross - Health and Safety courses
This course by the Irish Red Cross will be held in the Seven Oaks Hotel […]
This course covers similar material as the First Aid Response course but it is completed […]
This course will enable participants to act as a back-up to First Aid Responders and/or […]
This course is designed to provide childcare staff, young mother groups or family members first […]
This first aid response course in Cork by the Irish Red Cross will be held […]
This first aid response course in Dublin by the Irish Red Cross will be held […]
This course by the Irish Red Cross will be held in the Menlo Park Hotel, […]
This first aid response course in Limerick by the Irish Red Cross will be held […]
This first aid response course in Athlone by the Irish Red Cross will be held […]
This first aid response course in Mayo by the Irish Red Cross will be held […]
This first aid response course in Drogheda, County Louth by the Irish Red Cross will […]
Contact Details
Address:
16 Merrion Square
Dublin 2

Phone: 01 642 4600
Website: www.redcross.ie
Location: Dublin
About Irish Red Cross
Medical emergencies like a heart attack or choking happen all the time and we are never sure when they will occur. The Irish Red Cross trains individuals or groups in the skills necessary to recognise and provide first aid training for injuries and sudden illness until medical personnel arrive and take over.
Participants are provided with a comprehensive range of first aid courses. These courses are run at locations throughout Ireland. These practical, hands-on and emergency first aid training courses are designed specifically for training centres, businesses, schools, families and groups, empowering everyone with the confidence and ability to respond to an emergency.
Public first aid courses
Family / Paediatric First Aid Course
First Aid Response Course
First Aid Response Refresher Course
Emergency First Aid Course
Practical First Aid Course
More details at www.redcross.ie
Images
Related colleges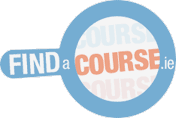 St John Ambulance Ireland is an organisation which operates on the premise that everyone should […]
Cork, Cork City, Dublin, [...]
Adult Education, Private Sector
Health and Safety, Manual Handling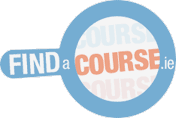 BioLogiQ Solutions is an Irish-based company that provides consultancy, auditing and training courses that are […]
Carlow, Dublin, Kildare, [...]
Adult Education, Job Skills, Private Sector
Business and Accounting, Energy, Environmental, [...]
This website uses cookies to improve service and provide tailored ads. By continuing to browse the site you are agreeing to the use of these cookies. Accept Cookie Policy
Privacy Overview
This website uses cookies to improve your experience while you navigate through the website. Out of these, the cookies that are categorized as necessary are stored on your browser as they are essential for the working of basic functionalities of the website. We also use third-party cookies that help us analyze and understand how you use this website. These cookies will be stored in your browser only with your consent. You also have the option to opt-out of these cookies. But opting out of some of these cookies may affect your browsing experience.
Necessary cookies are absolutely essential for the website to function properly. This category only includes cookies that ensures basic functionalities and security features of the website. These cookies do not store any personal information.
Any cookies that may not be particularly necessary for the website to function and is used specifically to collect user personal data via analytics, ads, other embedded contents are termed as non-necessary cookies. It is mandatory to procure user consent prior to running these cookies on your website.