Griffith College Cork

No courses presently listed for this provider.
Contact Details
Address:
9/11 Patrick St
Wellington House,

Phone: 021-4507027
Location: Cork
About Griffith College Cork
Griffith College is a third level institution with locations in Dublin, Cork and Limerick.
The college offers postgraduate and undergraduate degree courses. There are also a range of professional, short term and corporate training education options.
Graduates can pursue careers in Ireland and internationally, in fields such as accountancy, business, computing, design, law, media, music and drama.
Other colleges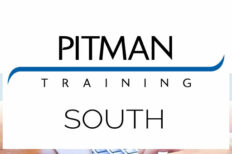 Pitman Training South are leading providers of career-focused training, delivering flexible and self-paced training and […]
Carlow, Clare, Cork, [...]
Adult Education, Distance Learning, Further Education, [...]
Accounting, Admin and Office Skills, Administration, [...]
Set up in 1991 we have been providing training, education and consultancy services for over […]
Nationwide
Adult Education, Distance Learning, Job Skills, [...]
Advertising, Art, Design and Media, Built Environment, [...]
The College of Management and IT (CMIT) is a leading provider of certified / accredited […]
Nationwide
Adult Education, Distance Learning, Job Skills, [...]
Accounting, Admin and Office Skills, Administration, [...]