Dublin City University - Miscellaneous courses

No courses presently listed for this provider.
Other Courses in Miscellaneous Category
Everyone is born with the ability to communicate with spirit guides, not everyone knows the way to unlock this ability and use it. This course will show you how easy it is to communicate with your guide and also, develop and use your own psychic gifts.
Other colleges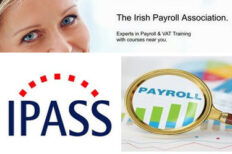 For over a decade the Irish Payroll Association (IPASS) has been the leading provider of […]
Athlone, Cork, Cork City, [...]
Adult Education, Distance Learning, Job Skills, [...]
Business and Accounting, Financial, Payroll