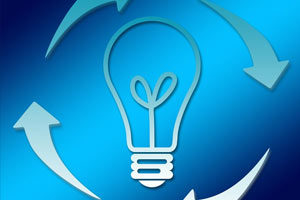 Have you ever wanted to convert your degree into something else? Have you ever wanted to specialise in a specific area of interest? Do you want to equip yourself with the necessary skills and qualifications that are currently in short supply? If you have answered yes to any of these questions, then college conversion courses could be the perfect fit for you to fulfil personal or professional ambitions.
The good news is that your existing undergraduate degree is not defunct; in fact it is the necessary foundation to allow you to gain access to a conversion programme of study. These courses are usually one-year taught postgraduate courses with a range of subject areas to choose from. Employers put a lot of weight on these courses as they are evidence of your ability and motivation to move with the changing economic forces currently at play in today's jobs market.  A conversion course is the ideal way to address your lack of current skills, broaden your knowledge, or to progress further in your current career.
As with any course it is important to check with the individual HEI to ascertain the minimum entry requirements. Usually, the minimum requirement is a degree; the more competitive courses will require an honours degree of 2:1. Most conversion courses are open to graduates from any discipline, and this is the main advantage of undertaking a conversion course. However, there are certain programmes that will require specific subjects or specific undergraduate degrees.
There are a number of areas that are proving to be extremely popular at the moment; IT and Medicine being an example of these. In relation to IT, students do report how easy it was to convert to this area. IT conversion courses welcome students with degrees in unrelated disciplines, and other applicants with relevant experience who are looking to up-skill. Given the current shortage of IT graduates, it is little surprise to hear of the demand and interest for related courses. Participants who complete these types of conversion courses will have gained theory and practice in one year comparable to the level of competence of a computer science graduate.
Medicine is an area that was made inaccessible to those who failed to make the exorbitant points as leaving certificate applicants. The much welcome news is that The Graduate Entry Medical School at the University of Limerick and The Royal College of Surgeons in Ireland both offer a four-year medical degree programme to graduates of any discipline. These four year programmes are not the typical conversion courses but they also do not require their students to have studied medicine at undergraduate level. Applicants must hold a minimum 2:1 bachelor honours degree and then pass the GAMSAT (Graduate Australian Medical Schools Admissions Test) to be accepted.
Before considering whether to undertake a conversion qualification, it is recommended to research thoroughly the area/discipline you are considering going into and speak to the individual HEIs in question. The obvious criteria would be:
Do I have a real interest and aptitude/ability for this area?
What are the career opportunities after graduation?
What percentage of graduates get employment from this course?
What will it cost me?
An example of an innovative and exciting conversion programme is the One-Year full-time MA in Technology, Learning, Innovation and Change funded under Graduate Skills Conversion Programme from Saint Angela's in Sligo. This is a full-time professional development programme which aims to equip individuals with the knowledge, skills and understanding necessary to utilise technology in an innovative way to enhance practices at the level of the individual and/or organisation.
This course is part-funded by the HEA under the Graduate Skills Conversion Programme  and it consists of four College based modules and a ten-week workplace practicum:
Module 1: Innovation and changing practices: contemporary debates and issues.
Module 2: Technology, innovation and changing practices
Module 3:  Enhanced learning and research practices
Module 4: Implementing the Innovative use of technology to enhance learning and facilitate change. (includes a ten week workplace practicum)
The HDipPsych Conversion programme from NUIG is a one-year, full-time programme designed for students who have completed the BA with Psychological Studies at NUI Galway, or its equivalent. By combining the HDipPsych (Conversion) with the BA with Psychological Studies, students will have covered the course content equivalent to that of the NUI Galway BA in Psychology programme, thus qualifying graduates for entry to postgraduate professional programmes in Ireland and in the United Kingdom. This is the idea course for anybody who failed to access a pure psychology degree course but who still wishes to pursue a career in this field.
They say that some of us will change our career up to six times in our lifetime; for some that will be out of personal choice but for the majority it will be a case of necessity. Whilst conversion courses can be the ideal way to follow that preferred career path denied to you at an earlier stage or perhaps you only realised your real career interests later in life; these courses are evidence of 'it is never too late' to change from one discipline to the other. In fact your current degree puts you at the starting line for further study in areas related to Education, law, IT business, Medicine, Social Work etc.
All HEIs in Ireland have Programmes funded under the Graduate Skills Conversion Programme. You can contact the HEI of interest to find out about conversion courses and funding available to you.