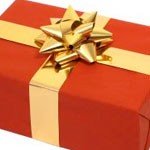 Some people dread the holiday season but no matter where you hide or how hard you resist; Christmas is fast approaching. Many of us are left wondering: what do you buy somebody who just about has everything and lets face it; most of us have seen enough gift basket sets to last us a life time. There are many of us who want to buy gifts with purpose.
A novel idea for a gift is to buy somebody a course in an area they have expressed an interest in. With the large numbers of people signing up to part-time courses and online courses; it is apparent how popular part time study has become – often not just for personal or leisure reasons but to increase career prospects or help initiate a change of direction in career.
Some popular part-time and online learning courses in Ireland include areas related to Sports & Fitness programmes, Train the Trainer courses, Floristry, Style & Image courses, and Languages.
If you or somebody on your gift list is interested in any of these areas, a good starting point might be to contact a reputable course provider and enquire about gift vouchers or specials they may be running this time of year.
Image Fitness Training run a part-time/evening Fitness Instructor Course. This course allows you to become a fully qualified and recognised ITEC Fitness Instructor. On completion of this course, the participant is highly trained and ready for a career as a Fitness Instructor. Litton Lane Training are based in Dublin, for other locations view our fitness training courses page.
A Train the Trainer course is an ideal course to equip learners with excellent transferable skills that graduates can bring to many employers. Griffin College devised this course in response to a consistent demand for trainer courses along with a realisation that employers like to have staff on board who can train new staff and up-skill existing staff. This course provides skills to develop training programmes that are both effective and productive.
The International Career Institute run a Floristry course via Distance Learning. This course assists learners in using their creativity to brighten people's lives with flowers. For more distance learning courses view the following link – Online Learning Courses Ireland
An ideal gift for the loved one in your life may well be the part-time Fashion Stylist and Personal Shopper course from Colour and Image Academy. This academy has locations in Cork and Limerick and provides inspiring and comprehensive training that is designed to equip learners with all the relevant skills to become successful in this glamorous industry. On completion, their comprehensive courses give a qualification in the following areas: colour consultations, styling according to shape, make-up application & make-overs, seasonal fashion advice, bridal service, men's image, and personal shopping.
Language courses are on offer from Sandford Languages Institute in Dublin City. They run evening courses in Dublin City in a wide variety of languages and their Spring term will be starting in early 2017. Personalised gift vouchers are available from the college for some or all of the course fee. Other language courses can be viewed on our languages course page.
CMI College in Dublin have a wide range of courses starting next Spring in subject areas such as; Business, Management, Child Psychology, Environmental, Criminal Psychology, Journalism, Marketing, Health & Safety and more.. Spring deadline is 15th January for application and a pre-Christmas discount is currently being offered.
Course providers throughout the country are more than happy to discuss a tailored gift for you while keeping in mind the interests of the recipient and the budget you have to spend on such a gift. There are courses that range in price from 100 euros to 1000s of euros and they can range in duration from 1 day to a few weeks to a distance learning course that can be completed at the participants own pace.
The gift of education can be life changing and has the potential to greatly improve somebody's present and future life. It will certainly have more longevity than a bottle of bath salts!