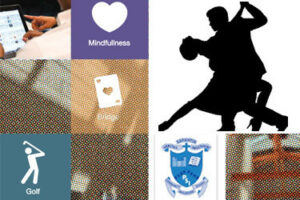 Commencing on Tuesday 2nd October 2018 and running for 10 weeks.
BALLROOM DANCING
Have you ever wished you could get up and dance a Waltz / Quick Step / Jive / Tango / Cha Cha Cha?
Are you watching Strictly Come Dancing and wish you could try that? About to get married? Anxious about your first dance?
Or, just attending a wedding or function and don't want to be left sitting all night?
If so why not try the Ballroom Dancing classes at Malahide Community School in Dublin?
From the total beginner up, Michele will teach you step by step in a fun and relaxed atmosphere.
Beginners: 7.30-8.30pm
Improvers: 8.30-9.30pm
Tutor: Michele Carpenter I.P.T.O.S.D.S. and U.K.A. Qualified Cost: €85
Course Code: 204
Registration for Malahide CS courses is available by going onto their school website http://malahidecsadulted.ie/ and clicking on the 'Enrol Here' button, by postal registration using the form on the inside cover of the printed Programme or on the walk-in enrolment night on Monday 17th September, 7:30pm – 9.00pm. Students can meet the course tutors at this session. Complimentary tea/coffee will also be available at this enrolment/open evening.