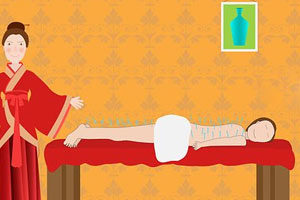 Alternative and complementary therapy includes herbs, vitamins, minerals, and physical exercise and massage for use in healing the mind, body, and soul. An increasing number of people are realising the benefits of these alternative therapies, and the demand for services is growing. Therapists are employed in sports and leisure centres, health clubs, hotels and spas, among other areas of the care industry. Many graduates have also successfully set up their own practice from a private clinic or from home.
Reflexology is a type of massage that relieves tension by applying pressure to parts of the feet, hands, or ears, and is based on the belief that there are reflex points in these areas that are connected to every part of the body. The Natural Healing Centre in Cork specialises in reflexology and has been training students for over 25 years. The Reflexology Course trains students to professional therapist level and is recognised by the BCMA, allowing graduates to practice in Ireland and the UK. The course is compromised of a theory module, in which students study both health sciences and client care, and a practical module, in which various reflexology techniques are put into practice. The course takes place over 14 months on a part-time evening course basis. Classes are twice a month, on a Monday and Wednesday evening of the same week from 7.00-10.00pm.
Homeopathy is a medical treatment that uses very small doses of natural substances, called remedies, to stimulate a person's immune system. The British Institute of Homeopathy is located in Cork and Galway and offers a wide range of introductory and specialised courses in homeopathy including courses tailored for pharmacists, dental practitioners, and midwives. The Introductory Course concentrates on the fundamentals of homeopathy. The course is taught by distance education and takes place over 4-6 weeks.
For students who are interested in a career in homeopathy The Advanced Practitioner Diploma is a four-year professional course, the first 2 years of which are provided through distance education, while the last two years focus on clinical training. The British Institute also offers many specialised courses for medical professionals and homeopathic practitioners, for example the Diploma Course in Homeopathic Pharmacy that is 6-9 months in durations.
Acupuncture is used to treat pain and disease, and involves strategically inserting fine needles into points on the body's surface. It is based on Chinese traditional medicine and stimulates the production of natural painkillers. The Irish College of Traditional Chinese Medicine (ICTCM) in Dublin offers the professional Acupuncture Practitioner course over 3 years part time on weekends in Dublin starting in October 2011. The syllabus includes the history and philosophy of Chinese Medicine, specific theories of Chinese Medicine, principles and methods of diagnosis and treatment of diseases, and clinical techniques and procedures. Graduates are automatically eligible for membership of the professional body that sets standards for Acupuncture training in Ireland.
Qigong, another type of Chinese Traditional Medicine, is the forerunner of Tai Chi. It is a meditative practice that uses slow graceful movements and controlled breathing techniques to promote the circulation of qi within the human body. Qi means energy and Gong means to gather with skill, thus Qigong is to gather energy with practiced skill.
This is just a sample of training courses on offer; each school offers many more courses for both the novice and the expert. In addition, the Health and Fitness courses category on Findacourse.ie contains details of the many nutrition and massage training courses on offer around Ireland – https://www.findacourse.ie/courses/alternative-therapies/