Trinity College

No courses presently listed for this provider.
Contact Details
Address:
Dublin 2
College Green

Phone: +353 1 896 1000
Website: www.tcd.ie
Location: Dublin City
About Trinity College
Trinity College builds on its four-hundred-year-old tradition of scholarship to confirm its position as one of the great universities of the world, providing a liberal environment where independence of thought is highly valued and where staff and students are nurtured as individuals and are encouraged to achieve their full potential.
The College is committed to excellence in both research and teaching, to the enhancement of the learning experience of each of its students and to an inclusive College community with equality of access for all. The College will continue to disseminate its knowledge and expertise to the benefit of the City of Dublin, the country and the international community.
Other colleges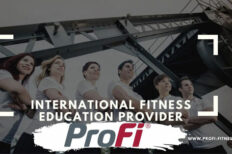 Profi Fitness School was opened in 2003. The Irish branch was opened in 2009. Since […]
Cork, Dublin, Galway, [...]
Adult Education, Fitness Training, Further Education, [...]
Diet and Nutrition, Fitness and Health, Fitness instruction, [...]