Riversdale Community College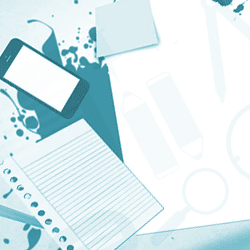 Full time Sept 2019-May 2020 Business Administration Skills (5N1610) Accounting, manual & computerised (5N1348) Marketing […]
Child Development  (5N1764) Child Health & Well Being (5N1765) Early care and Education Practice (5N1700) […]
Contact Details
Address:
Blanchardstown Road North
Dublin 15

Phone: 01-8201488
Website: riversdalecc.com
Location:Dublin West
About Riversdale Community College
ABOUT US
Riversdale Community College, which is a constituent college of Co. Dublin V.E.C. opened its doors  in September 1986. The college provides a comprehensive curriculum of academic and practical subjects catering for a wide range of abilities in its student population.
We are a main stream Secondary school that also provides PLC courses.
The system of organisation within the college is based on the Pastoral Care structure encompassing a suitably organized programme in Social, Personal and Health Education.
The college can boast of a wide range of extra curricular activities; cultural and artistic, debating, drama, sport (Gaelic and Soccer), canoeing and hill walking to mention but a few.
Over the past 20 years we have offered a wide array of PLC courses; Engineering, Retail, IT, Secretarial, Hair & Beauty. Our offerings change with respect to how we view the shifting employment landscape.
We are situated in Blanchardstown, and on the doorstop of the ITB and have nurtured strong links with the ITB. We are served by a number of buses.
We will only take  a maximum of 40 PLC students this year, so if you are looking for a student focused course with lots of individual attention and excellent IT resources, drop us an email and start making that change in your career.
Staring in Sept 2019 we are offering 2 new PLC courses,
Business Administration with Accounting & Marketing
Early childhood Care and Education
both are offered at FETAC Level 5 and are suitable for progression to ITB or direct entry into the workforce
please feel free to enquire via email                [email protected]
This website uses cookies to improve service and provide tailored ads. By continuing to browse the site you are agreeing to the use of these cookies. Accept Cookie Policy
Privacy Overview
This website uses cookies to improve your experience while you navigate through the website. Out of these, the cookies that are categorized as necessary are stored on your browser as they are essential for the working of basic functionalities of the website. We also use third-party cookies that help us analyze and understand how you use this website. These cookies will be stored in your browser only with your consent. You also have the option to opt-out of these cookies. But opting out of some of these cookies may affect your browsing experience.
Necessary cookies are absolutely essential for the website to function properly. This category only includes cookies that ensures basic functionalities and security features of the website. These cookies do not store any personal information.
Any cookies that may not be particularly necessary for the website to function and is used specifically to collect user personal data via analytics, ads, other embedded contents are termed as non-necessary cookies. It is mandatory to procure user consent prior to running these cookies on your website.